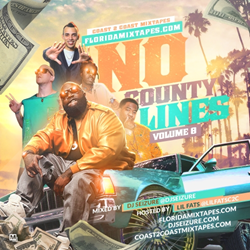 Miami, FL (PRWEB) November 24, 2014
There's no doubt there's big things happening in the Florida hip-hop underground. What better way to feel the pulse of that music scene than getting a free mixtape straight from the source. That's exactly what the minds behind FloridaMixtapes.com are offering. The team recently announced they are giving away their latest mixtape for free to music websites, blogs and forums who'd like to either give it an honest review, share it or both. The early response to the news of the free music has been very enthusiastic.
"We're dedicated to Florida's underground independent hustlers that have a driven work ethic towards making their dreams of breaking into the mainstream a reality," commented John R. Mistrot, CEO and Creative Director of Florida Mixtapes. "This project is all about spreading the word about what's going on each and everyday here in Florida. Great music."
According to Mistrot, the free mixtape is from DJ Seizure out of Miami, FL delivering the 8th Volume in his series "No County Lines" hosted by Coast 2 Coast Mixtapes CEO Lil Fats. This is a lineup that has massive Florida street credibility and is expected to be hugely popular once it hits the streets.
For more information visit http://floridamixtapes.com or email johnrmistrot(at)gmail(dot)com.