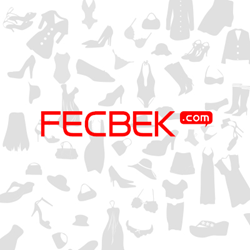 (PRWEB) November 25, 2014
Black Friday is important for people from western countries nowadays. To make the day more splendid, exhilarating events have been put forward by lots of merchants and websites, including Apple, Amazon, Fecbek and more.
The most exciting discount for the young generation and fashionable senior citizens is the one on Fecbek.com (http://www.fecbek.com); this company has been offering trendy clothing for several years for ladies worldwide. Customers can find a variety of fashion products at its website. Now, this company is providing free delivery and huge discounts, up to 50% off, to its global customers.
Apple (http://www.apple.com): Its products like iPad Air 2, Mac, iPhone and Apple TV will be more attractive to more people. Even the earphones of the brand Beats are offered with discounts. The hit of "double 11" (Nov 11, a popular online shopping festival in China) shopping is not fading away; then the Special Friday comes. As for Wal-Mart, the business begins to lower the prices for electronic appliances and retails. Almost half of Wal-Mart supermarkets are offering big discounts for the global clients..
Amazon (http://www.amazon.com) and Target are starting to challenge traditional shops with greater energy and crazy events. As we all know, Amazon came the first last year, however, the rank is tilting towards others. The formidable way is the advertisements of e-retailers. They may appear in the chatting apps that we use every day. The most unbelievable thing is customers are taking the predominant position that they compare the prices on traditional shops with those online, which makes the events crazier in an exaggerated way.
All in all, events are coming like waves in the sea with huge strength. Black Friday is bound to be very crazy for everyone who has the will to shop.