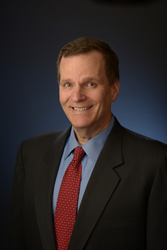 Out of fear of liability, mental health professionals might [otherwise] err on the side of admittance, instead of properly exercising their discretion
Baltimore, Maryland (PRWEB) November 25, 2014
MedicalMalpracticeLawyers.com is the premier, free website that connects victims of medical malpractice in the United States with medical malpractice lawyers in their state. MedicalMalpracticeLawyers.com assists visitors to its website by posting daily blogs that discuss timely and relevant topics, and has posted over 1,300 consecutive daily blogs to date.
Today's blog post discusses the November 21, 2014 decision of the Court of Appeals of Maryland ("Court of Appeals"), Maryland's highest appellate court, that held that the Maryland General Assembly intended to provide immunity to health care providers when they evaluate patients but decide not to involuntarily admit them.
The Court of Appeals stated that the plain and unambiguous language of the relevant Maryland statutes (HG § 10-618 and CJP § 5-623) extends immunity to health care institutions and their agents who evaluate an individual as part of the involuntary admission process, and that "[c]loaking health care providers in immunity both when they decide in favor of and when they decide against admittance amounts to sound public policy, consistent with the General Assembly's intent."
In discussing the history of the Maryland statute that grants immunity to those individuals who apply for the involuntary admission of another, the Court of Appeals pointed to the legislative concern that individuals may be wrongfully admitted and to the societal goal of preventing excessive institutionalization and protecting the civil rights of patients, as evidenced by the General Assembly mandating a multi-step process before an individual's involuntary admission, including a detailed list of admission limitations.
The Court of Appeals stated that if the General Assembly's intention was to protect individuals from undue deprivation of liberty, it would make little sense to give health care providers an incentive to err on the side of involuntary admittance in order to enjoy statutory immunity and avoid liability – the statutory scheme protects the discretion of health care providers tasked with deciding whether to involuntarily admit an individual.
The Court of Appeals quoted the intermediate appellate court's reasoning in this regard: Understanding the deep concern for patient rights and stringent requirements for involuntary admittance, it would lead to an absurd result if we were to interpret the immunity provision to only apply when someone is actually admitted. In one breath the statute would discourage admitting individuals before a careful evaluation, but in the next breath provide immunity only when the decision is to admit. Out of fear of liability, mental health professionals might err on the side of admittance, instead of properly exercising their discretion and following the stringent requirements before taking away someone's liberty.
Source Gineene Williams, et al. v. Penninsula Regional Medical Center, et al., No. 18, September Term, 2014.
If you or a family member suffered injury or other substantial harm as a result of medical negligence in Maryland or in another U.S. state, you should promptly consult with a Maryland medical malpractice attorney or a medical malpractice attorney in your state who may investigate your medical malpractice claim for you and represent you in a medical malpractice case, if appropriate.
To contact MedicalMalpracticeLawyers.com, you may submit a short, secure form that is provided on its website or you may call 800-295-3959 toll-free in the United States.
Turn to us when you don't know where to turn.