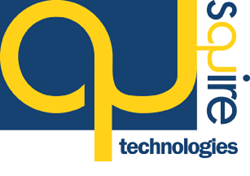 Investing for the future is critical. With Squire Technologies, we feel we have a partner that can provide us with the focus and attention we need to support our network evolution
Dorchester, UK (PRWEB UK) 26 November 2014
Squire Technologies, the signalling specialists to the telecoms industry, today announced that Combridge, a leading independent provider of telecommunications services in Romania, has deployed its Media Gateway Controller (SVI_MGC) solution to provide network optimisation and enhanced routing possibilities. This allows Combridge to expand their service expertise towards the B2B market sector, with the clear aim to reach SME within the B2B segment with competitive, Deutsche Telekom quality type of voice and IT&C services and solutions.
Squire Technologies helped Combridge migrate its existing, distributed network of more than 20 interconnection points to a centralised media gateway controller solution. Local access gateways were leveraged for media connectivity while the signalling was backhauled to a central site for processing. The interconnection points had previously been separately managed via legacy network gateways distributed around the country.
When the previous vendor declared them 'end of life', Combridge took advantage of the opportunity to rationalise its network infrastructure and position for a new generation of services. The consolidation will generate significant savings by bringing all interconnection points into a single location.
"Squire Technologies' expertise helped us replace our existing platforms, which could not support the VoIP capabilities we require as we move to an NGN infrastructure. Our vision required us to support migration to SIP and Squire Technologies' SVI_MGC allowed us to do that while preserving our legacy SS7 interconnection points", said Saitos Cristian of Combridge.
In addition to the SVI_MGC, Combridge also needed to support integration with the national number portability database to ensure correct routing of ported and non-ported calls. An integrated SQL database was provided with the SVI_MGC. This stores all national ported numbers and queries the national register to ensure that it is regularly updated.
"Our ability to implement number portability in a scalable and secure manner that met the specific requirements of the Romanian network regulator was critical," noted Richard Warren, International Sales Manager of Squire Technologies. "Our customers benefit from the additional capabilities we provide on top of our core NGN solutions. Number portability is just one of a number of solutions that we can implement and adapt to meet the needs of different customers and local environments."
Combridge is continuing its network migration plans with an increased rollout of SIP connectivity to end users and businesses. To support this and to enable transcoding, Combridge also deployed Squire Technologies' Session Border Controller solution, the SVI_SBC. This provides a secure entry point into the VoIP network, protecting customers and enabling secure provision of SIP trunking services.
"Investing for the future is critical. With Squire Technologies, we feel we have a partner that can provide us with the focus and attention we need to support our network evolution. We needed a partner that would solve today's problems while giving us the confidence that they could address those of the future," added Saitos Cristian.
Please contact Squire Technologies for more details.
About the Squire Technologies SVI_MGC
The Squire Technologies' SVI_MGC solution is a highly scalable, high throughput platform that enables connectivity of VoIP infrastructure to legacy SS7-based networks and the control of third-party media gateway products. It allows the rapid launch of VoIP services and provides the means to consolidate investments into a secure, NGN architecture. It is extensible with the addition of software modules, including support for a range of number portability solutions.
About the Squire Technologies' SVI_SBC Solutions
The SVI_SBC is a flexible Session Border Controller solution that allows service providers to manage interconnection of large numbers of different VoIP end points. It secures network boundaries and provides a scalable solution to support future network growth and evolution, as well as the launch of a range of VoIP services, such as SIP trunking. Protocol interworking and media transcoding is supported.