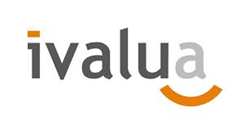 Redwood City, CA (PRWEB) November 24, 2014
Ivalua, a leading global spend management solutions provider, announced today it will integrate the DocuSign, Inc. (DocuSign®) Digital Transaction Management (DTM) platform featuring its industry leading electronic signature solution into the company's integrated suite, Ivalua Solution. The coupling will empower companies and their suppliers to transact anything, anytime, anywhere, on any device – securely – accelerating contract completion.
"With its industry leading electronic signature solution, DocuSign offers a tremendous opportunity for our customers to transform their businesses," said Paul Noel, SVP of procurement solutions at Ivalua Inc. "DTM's capabilities have become a necessity for businesses looking to streamline their spend management and DocuSign's secure, cloud-based platform works exceptionally well among our offerings."
Ivalua Solution allows customers to effectively manage every process along the entire spend management spectrum, from the strategic sourcing decisions to transactional and analytical reporting. The integration of DocuSign's DTM platform will enhance the customer, partner, supplier and employee experience by further digitizing the transaction process. This potent combination will enable businesses to go fully digital to significantly cut expenses, close business faster, and provide a superior experience for both procurement officers and their suppliers.
"DocuSign's industry leading DTM platform combined with Ivalua's broad product suite and wide variety of industries it serves will further help businesses streamline their operations, dramatically reduce costs, and delight their customers, partners, suppliers and employees," said Glenn Griffin, vice president of business development at DocuSign. "Given Ivalua and DocuSign's shared goal of putting customers and their success at the core of everything we do, this partnership is a natural extension of both of our capabilities and long-term strategy."
About Ivalua
Established in 2000, Ivalua is one of the leading global vendors in SaaS spend management software. Ivalua is used by procurement and finance for all supplier interactions including performance and risk tracking, sourcing, contracts, procure-to-pay, invoice automation and analytics.
Leveraging one, consistent platform and robust out-of-the-box functionality, Ivalua's clients benefit from quick deployments addressing key spend categories and business processes. Clients can then increase their adoption, coverage and savings with the industry's widest range of configurability and integration capabilities. Ivalua has successfully implemented more than 200 customers worldwide (most among the Fortune 500) and is used daily by more than 300,000 users and millions of suppliers from over 70 countries.
With quicker adoption by users, more spend under management and a lower total cost of ownership, Ivalua provides unique technology experience and highly differentiated value proposition to procurement and finance organizations
About DocuSign Inc.
DocuSign® is The Global Standard for Digital Transaction Management™. Global enterprises, business departments, individual professionals, and consumers have standardized on DocuSign, with more than 40,000 new users joining the DocuSign Global Network every day. Today, that network includes millions of users in 188 countries. DocuSign's DTM platform supports legally compliant electronic and digital signature processes tailored to meet requirements globally with localization in 43 languages. Companies and individuals use DocuSign to accelerate transaction times to increase speed to results, reduce costs, increase security and compliance, and delight customers across nearly every industry – from financial services, insurance, technology, healthcare, manufacturing, communications, real estate, retail, and consumer goods to higher education, non-profit and others – as well as every business department, including sales, finance, operations, procurement, HR/staffing, legal, and customer support. For more information, visit http://www.docusign.com or call 877-720-2040. Visit the DocuSign blog at http://www.docusign.com/blog and follow DocuSign on Twitter, LinkedIn, and Facebook.