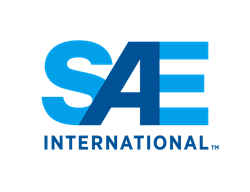 We are pleased and excited to partner with the Ohio Aerospace Institute – an industry leader in aerospace innovation and advocacy. - Andrew Smart, Director of Society Programs and Industry Relations for SAE International
WARRENDALE, Pa. (PRWEB) November 24, 2014
SAE International announces that it has signed a memorandum of understanding (MOU) with the Ohio Aerospace Institute (OAI) to "facilitate the promotion of scientific and technological exchange and development in aerospace engineering." The MOU is effective immediately and will last for at least five years.
"We are pleased and excited to partner with the Ohio Aerospace Institute – an industry leader in aerospace innovation and advocacy," Andrew Smart, Director of Society Programs and Industry Relations for SAE International, said. "Both of our organizations place a great deal of emphasis on education and technology development. This agreement will benefit members of each of our organizations through information sharing and collaboration opportunities."
OAI President Michael Heil agreed: "OAI and SAE are natural partners to promote advancements in aerospace engineering. We are elated to join in this agreement, and look forward to working with SAE to support the aerospace engineering profession."
The two organizations will meet to discuss next steps, including what areas they may be able to cooperate, such as events, activities and products.
SAE International is a global association committed to being the ultimate knowledge source for the engineering profession. By uniting over 145,000 engineers and technical experts, we drive knowledge and expertise across a broad spectrum of industries. We act on two priorities: encouraging a lifetime of learning for mobility engineering professionals and setting the standards for industry engineering. We strive for a better world through the work of our philanthropic SAE Foundation, including programs like A World in Motion® and the Collegiate Design Series™.