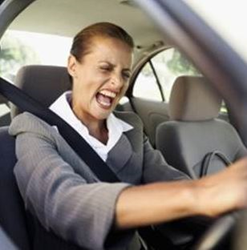 "As fleet operators we have a responsibility to share the roads safely and effectively."
(PRWEB UK) 27 November 2014
New research from motoring organisation the AA has highlighted the need for greater empathy between drivers to ensure the UK's roads are a safer place in the years ahead.
Data published as part of the latest AA-Populus survey showed 73 per cent of UK motorists feel that today's drivers are often in too much of a hurry and they give little thought to those around them when out on the roads.
Moreover, the results showed that 94 per cent of UK drivers support the need to be more courteous to one another - however, it seems many vehicle operators are not following their own advice at present.
Steve Clarke, Marketing Manager of MileageCount reminds its fleet customers that they have a duty of care to their own staff who drive and fellow road users to ensure that when they are behind the wheel they drive safely.
"It's not a case of pitching one set of road users against another; but as fleet operators we have a responsibility to share the roads safely and effectively.
"The fact that the AA survey shows that so many drivers prize greater courtesy on the roads shows that we are probably all falling a bit short at the moment," added Steve Clarke.
Demonstrating courtesy to all road users lies at the heart of the Highway Code and in how we teach our fleet drivers to act behind the wheel. However, when drivers get in their vehicle, many forget this fact and begin to act in a selfish manner.
This is therefore an issue that needs to be given more attention, as encouraging your drivers to give way to other road users, always look before carrying out manoeuvres and generally be more courteous to their fellow travellers would lead to both happier and safer drivers up and down the country in the coming years.
Furthermore, doing so can help to make the UK a safer place for all, as the extra attention motorists give to being courteous to all those around them means they are more likely see vulnerable road users and less likely to be involved in accidents with this group.