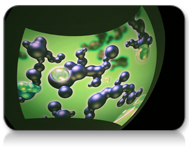 Whether the surface is cylindrical, curved, jagged, or any other non-flat shape or surface, Christie has the right Twist solution for the project.
(PRWEB) November 26, 2014
Christie®, the worldwide leader in digital display technology, is launching three upgraded versions of its ground-breaking Christie Twist™ technology at the Live Design International (LDI) show in Las Vegas. The Christie Twist solution delivers full image warping and advanced edge blending in Christie 3-chip DLP® projectors using powerful software that controls and edge-blends multiple curved images seamlessly on any surface.
Easier to use and with better, more precise pixel-to-pixel alignment than ever, the upgraded Christie Twist product family includes three tiers of specialized Twist software — each for different application requirements. 'Christie Twist' software is a free download from the Christie website. 'Christie Twist Premium' and 'Christie Twist Pro' are paid upgrades and provide additional functionality for more complex projects.
Christie Twist and Christie Twist Premium are ideal for live theater and events, projection mapping, tradeshows, large classrooms, corporate boardrooms, museums, house of worship, casinos and entertainments facilities, and more. For more intricate projects – including flight simulators, virtual caves and domes — Christie Twist Pro delivers unlimited arbitrary placement points for even greater accuracy. When purchasing Pro or Premium, customers can buy a dongle to attach to a PC running Twist software or license individual projectors and eliminate the need for a dongle.
"Christie has developed a more advanced Christie Twist family and added a new category with Christie Twist Premium. Each version of Christie Twist is tailored to specific needs: from simple flat screen multi-projector warps and blends to highly multifaceted applications," said Joel St-Denis, product manager, Christie. "Whether the surface is cylindrical, curved, jagged, or any other non-flat shape or surface, Christie has the right Twist solution for the project."
Christie Twist technology also provides networked projector control by allowing the user to launch a virtual remote from within the twist software with all the functionality of standard Infrared remotes.
About Christie
Christie Digital Systems USA, Inc. is a global visual technologies company and is a wholly-owned subsidiary of Ushio Inc., Japan. Consistently setting the standards by being the first to market some of the world's most advanced projectors and complete system displays, Christie is recognized as one of the most innovative visual technology companies in the world. From retail displays to Hollywood, mission critical command centers to classrooms and training simulators, Christie display solutions and projectors capture the attention of audiences around the world with dynamic and stunning images. Visit http://www.christiedigital.com for more information.
Follow us:
Facebook.com/christiedigital
Twitter.com/christiedigital
"Christie" is a trademark of Christie Digital Systems USA, Inc., registered in the United States of America and certain other countries.
Christie Twist™ is a trademark of Christie Digital Systems USA, Inc.
DLP® is a registered trademark of Texas Instruments