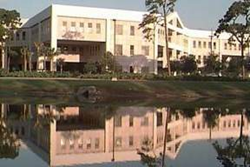 (PRWEB) November 24, 2014
The Bay Pines VA Healthcare System in collaboration with the St. Petersburg VA Regional Office will host a quarterly Veterans town hall meeting on December 1 from 6:00 p.m. – 8:00 p.m. The event will take place at the St. Petersburg VA Regional Office in room number 215 on the second floor of the building.
VA Outreach services and special program representatives will also be available prior to the event, from 5:00 p.m. – 6:00 p.m., to assist Veterans. Services available will include VA health care enrollment and eligibility; VA benefits and claims assistance; patient advocate services and more.
Veterans and their families, congressional stakeholders, Veteran Service Organizations and other community partners are invited to attend.
To download a printable flyer for this event, click here.
During the town hall, VA officials from both agencies will provide updates on VA operations and improvement initiatives regarding VA health care and benefits. Veterans and their families will have an opportunity to comment publicly about VA programs and services.
The town hall is one of many being held around the country. VA Secretary Robert McDonald announced the quarterly meetings to improve communication with Veterans nationwide.
This event is open to media. Media representatives interested in attending are encouraged to contact Jason Dangel, Public Affairs Officer, Bay Pines VAHCS, at 727-398-9531 or email jason(dot)dangel(at)va(dot)gov.
For updated information about the Veterans town hall meeting or to learn more about the Bay Pines VA Healthcare System, please visit http://www.baypines.va.gov. To learn more about the St. Petersburg VA Regional Office, please visit http://www.benefits.va.gov/stpetersburg.
About the Bay Pines VA Healthcare System
The Bay Pines VAHCS is one of the nation's leading VA healthcare systems, employing more than 3,800 medical professionals and support staff dedicated to providing the very best care to Veterans residing in southwest Florida. The organization is the fourth busiest VA health care system in the country in terms of patients served and is accredited by The Joint Commission, Commission on Accreditation of Rehabilitation Facilities, and several other nationally recognized accrediting organizations. The Bay Pines VAHCS operates nine facilities to include the main medical center located in Bay Pines and outpatient clinics located in Bradenton, Cape Coral, Naples, Palm Harbor, Port Charlotte, Sarasota, St. Petersburg, and Sebring. To learn more, please visit http://www.baypines.va.gov or like us on Facebook at http://www.facebook.com/vabaypines.
Media Contact:
Jason W. Dangel
Public Affairs Officer
Bay Pines VA Healthcare System
727.398.9531 | jason(dot)dangel(at)va(dot)gov