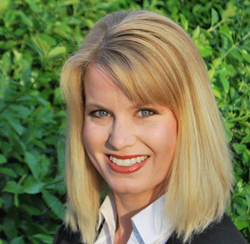 MilitaryOneClick is about bringing the best resources together in one easy click, so it made perfect sense to also bring the best military bloggers together in one easy-to-find place...according to Jennifer Pilcher, CEO MilitaryOneClick
Washington, DC (PRWEB) November 24, 2014
MilitaryOneClick unveiled its new Blogger Exchange Network Nov. 1 consisting of more than 13 bloggers with varied experience and focus in military life and writing. The network is used by MilitaryOneClick to connect military spouse bloggers to third party organizations that can use the writer's talent and expertise. Covered topics include military deals, discounts and issues, but also extend to parenting, travel, decorating, motherhood and more.
"I started as a blogger and it can be a lonely world," said MilitaryOneClick founder and CEO Jennifer Pilcher. "I wanted to create a place where bloggers from the military community can connect with each other and organizations and companies can also connect with them directly. MilitaryOneClick is about bringing the best resources together in one easy click, so it made perfect sense to also bring the best military bloggers together in one easy-to-find place."
The Blogger Exchange Network page lists photos and information about each blogger and his or her main topics and experience, as well as personal blog web addresses and analytics dealing with page views, followers and more. Companies and organizations can visit the page and select which blogger would best match the company.
Many of the bloggers involved in the Exchange have been writing for MilitaryOneClick on a volunteer basis for years, some beginning their blogging experience back in 2011. While the Exchange does not pay bloggers, it can lead to additional exposure and paid opportunities with other companies.
"Our bloggers have given us so much," said Danya Devine, a military spouse and MilitaryOneClick employee who is spearheading the Exchange. "This was our way to give back to them. I hope this platform gives bloggers a chance to network with other writers and act as a resource for companies to find writers that can help reach the military community. "
Kristine Schellhaas, the founder of USMC Life and a blogger for MilitaryOneClick, believes the Blogger Exchange Network allows military spouses to offer their specialized skills. "Orders come and go, oftentimes with unexpected moves, but we're always ready to pitch in and help the next family get connected quickly. That's why I'm really excited about MilitaryOneClick's Blogger Exchange, because it's taking something we already do well, to the next step."
"Many bloggers started writing as a way to help others through common experiences and they've built an audience doing so," she said. "Advertisers and organizations want to reach these audiences and in the past, they've only had a few choices going through large corporations. Now, the Exchange offers outreach through grassroots means. It's a monumental step toward providing job opportunities in the military community and paving the way for independently-owned businesses in the military spouse community."
In addition to the Blogger Exchange Network, MilitaryOneClick works exclusively with Influence Central and their bloggers to provide full-scale influencer campaigns to reach the military community consumer demographic. According to the National Veteran-Owned Business Association, it comprises over 48 million people and the purchasing power of the United States veteran population is more than $1 trillion annually.
If you are part of the military community and would like to join the Blogger Exchange Network, contact Devine for more information at danya(at)militaryoneclick(dot)com.
About MilitaryOneClick:
MilitaryOneClick (http://www.militaryoneclick.com), founded and led by Jennifer Pilcher, one of the nation's foremost experts on military Families, is a premier online resource for active duty military, reservists, veterans and their Families. A military marketing consultant and military spouse herself, Pilcher and MilitaryOneClick work with clients that include Amazon, MetLife, GM, La Quinta Inns & Suites, Sittercity, USAA, U.S. Chamber of Commerce and more.
MilitaryOneClick connects directly with their community daily through militaryoneclick.com, social media, blogs, e-newsletter and boots on the ground events reaching more than 1.6 million people a month.