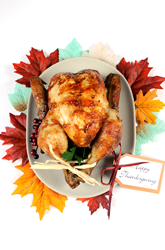 Long Beach, California (PRWEB) November 25, 2014
For the last three years Broadview Mortgage employees have volunteered their Thanksgiving morning and afternoon's to serve homeless veterans at the VA Village at Cabrillo. This year, the team from the Long Beach Branch plans to continue the tradition.
"It's not simply a 'show up and scoop potatoes' day" says Chris Apodaca, "the commissary chef, a veteran, makes sure you are peeling, mashing, slicing, and preparing everything the way he needs you to. Make no mistake, they put us to work."
The VA Village is home to veterans, and their families, who are transitioning out of active duty, treatment at the nearby VA Hospital, or find themselves homeless. The meals consist of turkey, ham, mashed potatoes with gravy, vegetables, and pumpkin pie. Those who arrive to the dinner are welcomed by smiling volunteers and fellow veterans.
"It can be difficult sometimes to have amputees or older folk in wheelchairs come in, because you never really know the appropriate way to greet them." says Scott Schang, branch manager of the Long Beach Branch, " so we do it the best way we know how, with a smile and a greeting."
Attendance at the event has grown in recent years as more veterans have become aware of it. The first year the dinner was held less than 100 people attended. This year, they're expecting over 500 veterans and their families.
The food is donated in part by La Casa Garcia, a Mexican restaurant renown for their annual Thanksgiving dinner at the Honda Center in Anaheim.
Volunteers are always needed and are welcome as walk-ins.
For more information about volunteering please visit: http://www.broadviewmortgagelongbeach.com/broadview-mortgage-long-beach-continues-tradition-feeding-homeless-veterans-thanksgiving/