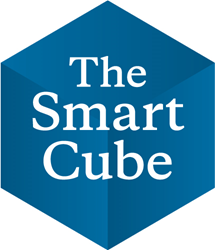 CHICAGO, IL (PRWEB) December 02, 2014
The Smart Cube, a global professional services firm specializing in custom research and analytics, announced that it has released Volume 4, Number 2 of Cubisms, the company's global magazine that provides actionable insight, research and analysis around a range of critical topics and challenges that impacted businesses worldwide in 2014 across key sectors and functions.
This edition of Cubisms takes a close look back at 2014, which was marked by challenges from geopolitical developments and economic shifts at a macro level, to structural changes and tactical movements at industry and company levels. The specific topics for this issue were established from common themes that emerged from the business issues The Smart Cube addressed with their clients throughout 2014. Not only the "traditional" issues of globalization and industry disruption emerged, but also more "emergent" issues such as the impact of the cloud and Big Data Analytics.
The articles span a range of relevant topics — including the future of the European chemical industry, US financial policies, the evolution of "as-a-service" models as well as the importance of analytics across key sectors and functions. As with previous releases of Cubisms, this publication is designed to arm businesses with important insights on the latest happenings in the business world, so organizations are better equipped to make smarter business decisions.
Below is a list of articles that are included in this issue. The Smart Cube invites you to download and/or link to the complimentary articles. For the full issue, click here.
PROCUREMENT & SUPPLY CHAIN
Preventing Another European Dinosaur: Assessing the European Chemical Industry and Its Path to the Future
o Is the European chemical industry losing its luster because of expensive feedstock and the EU's energy policy? We present an overview of the industry's waning competitiveness and propose a way forward. Download >>
o Another article includes:

Lean and Green — An Evolving Philosophy for Efficient Resource Management
FINANCIAL SERVICES
Evaluating the 'Too Big To Jail' Dilemma: Considerations and Implications for the Global Banking Industry
o First the banking industry was "Too Big to Fail" (TBTF), a dilemma that we explored in our previous edition of Cubisms. And now, it appears that TBTF has evolved into a "Too Big to Jail" dilemma. We present an assessment of the US regulatory approach on the global banking industry. Download >>
STRATEGY & MARKETING
Consumer Insights — What Do You Need to Know?
o Today, with new technologies and platforms allowing brands to remain connected with consumers, there is an over abundance of data available for analysis. The challenge no longer lies in collecting data, but rather in distilling the information down to the "need to know" aspects of the data sets. We take a look at who's doing what and how marketers can shift their focus to insights-driven data analysis. Download >>
o Other articles include:

The Global E-commerce Opportunity
IT-as-a-Service Model: What is Next?
Will India Fuel Global Defense Industry Growth?
DATA ANALYTICS
How to Prevent Losses from Shrinkage
o Shrinkage is the loss of inventory (leading to revenue loss) between point of manufacture and point of sale. And retailers have always faced the challenge of preventing shrinkage-related revenue losses. Find out what companies are doing today to better manage their inventories using advanced data analytics techniques. Download >>
o Other articles include:

Using the Power of Data Analytics to Cut Rising Transportation Costs
Fleet Management — A Fleet-footed Future
MORE VALUABLE INSIGHT & RESEARCH: THE GLOBAL RETAIL THEFT BAROMETER
How much does shrink cost retailers? And how can it be prevented?
o The Smart Cube partnered with Ernie Deyle, a retail loss prevention analyst, to conduct the research for Checkpoint Systems, Inc., and analyze the trends in this year's study. Visit http://www.globalretailtheftbarometer.com to view the report highlights or to request a copy in your local language. Download >>
About The Smart Cube
The Smart Cube is a global professional services firm that specializes in delivering custom research and analytics services to corporations, financial services and management consulting firms globally. The firm helps organizations make critical decisions across four key business areas: Procurement and Supply Chain; Strategy and Marketing; Financial Services; and Analytics. Founded in 2003, The Smart Cube has conducted more than 19,000 studies through its global network of analysts. The firm is headquartered in London and has professionals throughout Asia Pacific, the United States, Europe, and Latin America. Follow The Smart Cube on LinkedIn at http://www.linkedin.com/company/the-smart-cube. For more information, please visit thesmartcube.com.