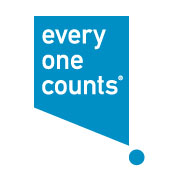 We are honored to have successfully served so many dedicated election administrators and their voters in 2014 elections
San Diego, CA (PRWEB) November 25, 2014
Everyone Counts, the world's leading provider of secure software based elections, continues to improve voting for US citizens throughout the world with another successful election season delivered on eLect®, the world's only perpetually state of the art election administration and voting system.
For the 2014 Primary and General Election, Everyone Counts successfully administered over 540 elections across the States of Washington, Utah, South Dakota, Alabama, Arizona, Colorado, Illinois, and Florida. Utilizing Everyone Counts' election administration and voting platform, eLect®, voters were able to electronically receive and mark, and in many cases, submit, their ballots. The eLect platform conveniently delivered nearly 5,000 ballot styles to voters across 27,0000 precincts for 231 counties.
Election administrators choose Everyone Counts' electronic ballot delivery as an easy and efficient way to meet federal UOCAVA requirements. Ballots getting lost or delayed in the mail en route to active military and overseas voters has been an ongoing problem in previous elections, but Everyone Counts' state-of-the-art solutions alleviate that issue by making ballots accessible immediately from anywhere in the world. Voters used their computers, smartphones, or tablets to access their ballot, enfranchising voters by ensuring their ballots are received in time to count.
"The Everyone Counts team is extremely proud of the continued success that our growing number of customers have each year with our perpetually state of the art voting platform, eLect. Everyone Counts continues to generate extremely high customer satisfaction as we lead the industry in the urgently needed migration to 21st century voting systems," said Everyone Counts' CEO Lori Steele. "We are honored to have successfully served so many dedicated election administrators and their voters in 2014 elections, with our secure and easy to use registration, election administration and voting systems."
Many of these election administrators have also employed Everyone Counts' Transcriber™ feature, which prints a 2D barcode for automated ballot remaking. Upon return to the election office, the barcode is scanned by an on-demand ballot printer, which converts it into an official scannable ballot as used by domestic voters. This eliminates the need for election administrators to transfer the ballot information by hand, saving time and removing the chance of human error or manipulation.
By providing state-of-the art voting solutions, these election administrators are offering convenience and reliability to their voters while also enjoying the cost-saving benefits that come with retiring antiquated processes in favor of Everyone Counts' revolutionary software.
###
About Everyone Counts:
Everyone Counts, Inc. is the leader in bringing new technology solutions to the $31 billion global elections industry through its state-of-the-art enterprise Software as a Service (SaaS) voting and election administration solutions. These cloud-based systems reduce costs for our public and private customers, saving them up to 50% over current systems, while improving the voting experience and significantly increasing security and auditability in election administration and voting. 2013 saw Everyone Counts taking stewardship of the State of New Jersey's Voter Registration System, as well as providing online voting for the iconic Academy Awards, which resulted in their highest voter participation ever. In 2014, Everyone Counts transitioned the Emmy Awards to online voting, as well as worked with South Dakota and Arizona to improve voting for Military Overseas voters. Over 230 counties used Everyone Counts' solutions for November General Elections.