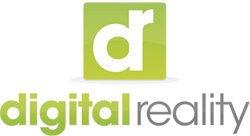 With Black Friday coming up, we've been working to help retailers with their existing POS systems, making sure their technology is ready to go to make sure their systems can take the beating of thousands of swiped credit cards
New York, NY (PRWEB) November 24, 2014
The holiday season is in full swing as consumers eagerly wait for Black Friday and Cyber Monday sales. According to the National Retail Federation, the holiday shopping forecast looks bright. Consumer spending is expected to reach a total of $616.9 billion during the November and December holiday shopping season, a 4.1% increase over November and December of last year.
As such, Digital Reality Inc. is working closely with retailers in order to ensure their POS systems are up to date and in good working order for the upcoming holiday shopping season. Digital Reality Inc. is currently working with a variety of retailers such as fashion boutiques, wine and liquor shops, restaurants, cafes, and camping stores in the San Francisco Bay area, the New York metropolitan area, and southeast Florida.
"With Black Friday coming up, we've been working to help retailers with their existing POS systems, making sure their technology is ready to go to make sure their systems can take the beating of thousands of swiped credit cards," said Eric Catania, CEO of Digital Reality Inc.
Specifically, Digital Reality Inc. is offering assistance with two products, POSLavu and LightSpeed software. POSLavu is a platform specially designed for restaurants while LightSpeed, which supports Apple Pay, is used by retail stores. Digital Reality Inc. takes a hands-on approach by physically going to their clients' locations in order to provide software training, which is also supported by phone assistance.
"We would start off with an hour of complimentary consultation on the phone, learn about the customer's business, tell them about products we offer, and we'll have a solution and a product that fits their needs. They're going to have a lot of customers in line and we want to make sure their staff knows how to use the technology," Catania said. Digital Reality Inc. is also working with retailers who do not currently have a POS installed.
Digital Reality Inc. launched this initiative in mid-October, and plans to continue until the end of December. "This preparation and installation assistance offer is really to help small businesses be successful during their biggest weeks of the year. We want retailers and restaurants to be fully prepared and to have an outstanding end to their fourth quarter," said Catania.
About Digital Reality Inc.
Digital Reality Inc., located in New York, provides retail POS and internet marketing solutions to companies all over the United States. For more information please visit http://www.digitalrealityinc.com