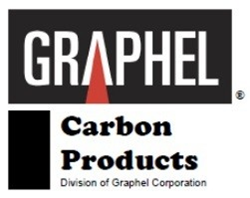 "We are thrilled to be able to add Miles to our team," stated Dave Trinkley, VP of Market and Product Development for Graphel Carbon Products. "His wide range of experience in the graphite industry...will enhance our ability to drive our company's growth
West Chester, OH (PRWEB) November 25, 2014
Miles Holder, formerly of Micron Research and GrafTech International Holdings, has joined the Graphel Carbon Products team as Sales/Marketing Manager. Mr. Holder has over 25 years experience in sales, marketing, and customer service for the graphite industry.
"We are thrilled to be able to add Miles to our team," stated Dave Trinkley, VP of Market and Product Development for Graphel Carbon Products. "His wide range of experience in the graphite industry, along with his proven track record in sales and marketing, will enhance our ability to drive our company's growth plans forward."
Graphel Carbon Products (http://www.graphel.com) has been the leader in the fabrication of electrodes for the EDM industry since 1965. A long history of producing high tolerance, complex parts for the aircraft and power generation industries has thrust the company to the top of the graphite machining industry. A quality system certified to ISO:9001 and AS9100 standards, and led by a Six Sigma Black Belt QMR keeps Graphel's customers, from around the globe, coming back year after year.
With the Carbon Products (http://www.carbonproducts.com) merger in 2005, Graphel expanded its market dominance in the mold, tool and die industry by offering graphite blanks shipped in 24 hours. Their specialty is precision ground blanks and blanks drilled/tapped for industry tooling that add speed to market while reducing cost for their customers.
Graphel's parent company is Graphite Metallizing Corporation (http://www.graphalloy.com) in Yonkers, NY. Graphite Metallizing manufactures unique, self-lubricating bearing solutions, offering superior performance in hundreds of applications.
Graphel Corporation
Graphel Carbon Products
PO Box 369
6115 Centre Park Drive
West Chester, OH 45069
800-255-1104