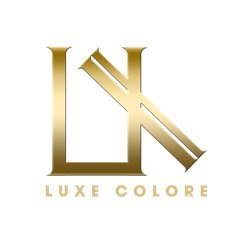 NEW YORK, N.Y. (PRWEB) December 02, 2014
The premier luxury shopping destination for global style, Luxe Colore is announcing U.S. fulfillment solutions for its international designers. This move demonstrates the call to action by Luxe Colore to provide consumers with access to exclusive collections by global designers of color, who otherwise would be hindered by operational barriers.
Luxe Colore founder Tanya Sotillo hopes this "power play" will not only offer a global reflection of fashion's need to represent diversity, but an underrepresented niche with the potential to etch an economic notch in fashion's homogenic belt. This specific partnership between Luxe Colore and its designers will be more effective than organic growth when it comes to global recognition.
Luxe Colore wants to move forward as a conduit between consumers and designers because it understands the global online market isn't easy. There may be logistical issues, such as the lack of modern roads or on-time tracking capabilities in many of the locales designers call home. Fulfillment by Luxe Colore eliminates literal and figurative headaches for stateside retailers who are otherwise hit with issues such as customs documents and steep import/shipping fees.
"Luxe Colore was created to give diverse, high-end designers a unique platform to grow their lines. The solution to begin U.S. fulfillment for some of our international designers makes sense. This new initiative cuts back on overseas shipping costs and allows customers to enjoy their merchandise without extended delivery times and high freight charges," says Sotillo.
Kenyan designer and 2012 Vogue Italia VTalent Adele Dejak will be a benefactor of this initiative. Sotillo said Luxe Colore's fulfillment provides designers throughout the world such as Dejak with a platform that is easier than ever to access.
ABOUT LUXE COLORE
Luxe Colore is the premier luxury fashion and beauty destination for global style. Luxe Colore connects distinctive designers and products from all corners of the globe with discerning trendsetters who crave stylish individuality and graceful panache. Emerging designers and products featured on the site include, Caitlin Kelly, Adele Dejak, Adha Zelma, SULA NYC and Savane Skincare. To experience Luxe Colore, or to apply to be a featured designer on the site, visit luxecolore.com, and @LuxeColore on Twitter and Instagram.