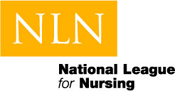 "The NLN has long advanced, in principle and through multiple initiatives, the need to have nurses and nurse educators in leadership roles throughout health care, education, government, and public policy circles." NLN CEO Beverly Malone, PhD, RN, FAAN
Washington, DC (PRWEB) November 25, 2014
The NLN is pleased to be a founding member of the Nurses on Boards Coalition, a group of 21 national nursing organizations working together to increase nurses on corporate and non-profit health-related boards of directors throughout the country. "Without a nurse trustee, boards lack an authority on the patient experience, quality and safety, and the largest part of the hospital workforce," Trustee Magazine, a publication of the American Hospital Association, wrote recently.
"The NLN has long advanced, in principle and through multiple initiatives, the need to have nurses and nurse educators in leadership roles throughout health care, education, government, and public policy circles," remarked NLN CEO Beverly Malone, PhD, RN, FAAN. "Given the numbers and prestige of our strategic partners in this new endeavor, the League anticipates it will succeed in achieving the goal to raise the profile and influence of nursing for the benefit of the health of our nation and the global community."
The coalition will implement a national strategy to bring nurses' valuable perspectives to governing boards, as well as to state-level and national commissions, with an interest in health. The goal is to put 10,000 nurses on boards by the year 2020. The effort is a direct response to the Institute of Medicine's report, The Future of Nursing: Leading Change, Advancing Health (2011), which recommended that nurses play more pivotal roles on boards and commissions in improving the health of all Americans. The effort is supported by the Robert Wood Johnson Foundation and AARP as part of their collaborative effort to implement the recommendations of the IOM report through the Future of Nursing: Campaign for Action.
Added Marsha Howell Adams, PhD, RN, CNE, FAAN, ANEF, the president of the NLN and professor and dean of the College of Nursing at the University of Alabama-Huntsville: "We are indebted to RWJF and AARP for spearheading the formation of this powerful, diverse, and experienced coalition of nurse leaders, faculty, administrators, and executives. I am confident that together we will make a difference, as we raise our voices in boardrooms across America."
A comprehensive list of the coalition's founding members is below. The coalition remains open to welcoming other organizations that, at a later date, may choose to be a part of this important and historic imperative.
AARP
American Academy of Nursing
American Assembly For Men in Nursing
American Association of Colleges of Nursing
American Association of Nurse Anesthetists
American Association of Nurse Practitioners
American Nurses Association
American Nurses Foundation
American Organization of Nurse Executives
Asian American/Pacific Islander Nurses Association
Association of Public Health Nurses
Jonas Center
National Alaska Native American Indian Nurses Association, Inc.
National Association of Hispanic Nurses
National Black Nurses Association
National Forum of State Nursing Workforce Centers
National League for Nursing
National Organization for Associate Degree Nursing
National Student Nurses Association
Robert Wood Johnson Foundation
Sigma Theta Tau International
For more information, please visit http://www.CampaignforAction.org, http://www.twitter.com/Campaign4Action, http://www.facebook.com/CampaignForAction.
The Future of Nursing: Campaign for Action seeks to improve health and health care through nursing. An initiative of AARP and the Robert Wood Johnson Foundation, the Campaign works with Action Coalitions in 50 states and the District of Columbia to implement the Institute of Medicine's Future of Nursing recommendations. Our vision is to ensure that everyone in America can live a healthier life, supported by a system in which nurses are essential partners in providing care and promoting health.
Dedicated to excellence in nursing, the National League for Nursing is the premier organization for nurse faculty and leaders in nursing education. The NLN offers professional development, networking opportunities, testing services, nursing research grants, and public policy initiatives to its 40,000 individual and 1,200 institutional members. NLN members represent nursing education programs across the spectrum of higher education, and health care organizations and agencies.