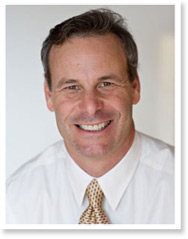 Emerson, NJ (PRWEB) November 24, 2014
People who want to look and feel their best for the New Year can now schedule an appointment with leading dentist in Emerson, NJ Dr. Archer Katz for "Botox® and Fillers" week, beginning January 12, 2015. During that week, patients can receive 20 percent off regular price for Botox® and fillers services. These procedures can address a number of cosmetic issues, from a high lip line to wrinkles, and they can also help relieve more serious health problems, such as migraines, jaw tension, and temporomandibular joint disorder (TMD).
Fillers and Botox® can both serve as cosmetic treatments. Both procedures are minimally invasive, involving only injections, and both can smooth out wrinkles near the eyes or in the forehead to reduce the appearance of aging. Fillers, which consist of hyaluronic acid, are injected beneath wrinkles to replace fat and collagen, which give skin its tight, supple appearance. Dr. Katz offers Juvederm® and Restalyne® injections, which produce effects that last from three to four months. The botulinum toxin used in Botox® treatments, meanwhile, blocks transmission between the nerves that control muscle movement. This prevents muscle contractions, relieving the appearance of wrinkles within three to 10 days.
This effect also makes botulinum toxin an effective treatment for various head and jaw problems. The FDA has approved head and neck injections of botulinum to treat chronic migraines. These injections can also offer relief for people with jaw tension or TMD, since the toxin prevents grinding and other involuntary jaw movements that result in head, neck, and jaw pain. Botulinum treatments can even help alleviate discomfort for patients who are adjusting to new dentures. As a leading dentist in Emerson, NJ, Dr. Katz offers these procedures throughout the year, but the special discount will only be offered during the week of January 12, 2015.
Both treatments are relatively quick and convenient for patients. Dr. Katz can typically complete one procedure in 15 to 20 minutes. Anyone who would like to learn more about these procedures or schedule an appointment with Emerson, NJ, Dentist, Dr. Katz is encouraged to call the office today.
About the Practice
Emerson Dental Arts is a cosmetic dentistry practice offering personalized dental care for patients in Emerson, NJ. Dr. Archer Katz earned his undergraduate degree in Psychology/Chemistry in 1981 from Rutgers University, and received his DMD from Fairleigh Dickinson University in 1985. Dr. Katz believes in continuing education and is certified in BIOLASE Laser Technology, Invisalign® Orthodontics, Advanced Endodontics and Periodontics, and more. In addition, he is an active member of the American Dental Association, Bergen County Dental Society, and the New Jersey Dental Association. Dr. Katz has been chosen as one of America's Top Dentists since 2007 by Consumers Research Council of America. To learn more about Emerson Dental Arts and the services Dr. Katz provides, please visit his website at http://www.emersondentalarts.com or call (201) 261-3364.