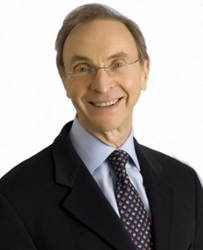 Detroit, MI (PRWEB) November 24, 2014
Patients in Detroit, MI who are suffering from bleeding gums can now seek treatment for their periodontal disease from Dr. Joseph Nemeth of Joseph R. Nemeth, D.D.S. & Associates in Southfield. Dr. Nemeth is one of only one percent of dental professionals throughout the U.S. who have been trained to perform the LANAP® protocol, a new laser gum disease treatment that directly targets periodontal disease causing bacteria.
Dr. Nemeth uses the FDA-cleared laser, PerioLase®MVP-7™, during the LANAP® gum disease treatment. The laser removes infected tissue and the periodontal pockets that form along the gum line next to the teeth but leaves healthy tissue untouched. Healthy gums to reattach to the teeth, and patients are more likely to be able to keep their natural teeth.
Bleeding gums is one of the first indications that Detroit, MI patients may have periodontal disease. This serious condition is linked to heart disease, diabetes, stroke and cancer. Once gum disease progresses to periodontitis, teeth may begin to loosen and eventually fall out. Traditional treatments include scaling and root planning, as well as bone surgery, which involves trimming away infected tissue and reshaping the bone. This can be painful, time consuming and often results in significant gum recession.
The LANAP® protocol provides patients with an alternative treatment, often with less discomfort, less invasiveness, and significantly less time required for both the procedure and recovery. Many patients are back to their normal routines later the same day. The procedure is known for saving patients' teeth with little to no gum recession and less bleeding. No stitches are used in the procedure, so recovery is much quicker. Detroit, MI patients who are experiencing bleeding gums could benefit from this new gum disease treatment.
Detroit, MI patients with bleeding gums or other signs of periodontal disease are encouraged to visit Dr. Nemeth's website for more information and to schedule an appointment for gum disease treatment.
About the Practice
Joseph R. Nemeth, D.D.S. & Associates is a periodontal practice offering personalized dental care for patients in Southfield, MI. Dr. Nemeth has been serving patients for over 30 years. He received his undergraduate degree from the University of Michigan Dental School, and completed graduate study in periodontics at New York University. Dr. Nemeth belongs to the one percent of dental professionals currently providing the LANAP® protocol, the first FDA-cleared laser procedure for gum disease and periodontal treatment. Dr. Nemeth is also a member of the American Academy of Periodontology, the North American Society of Periodontists, and the American Dental Society of Anesthesiology. To learn more about Joseph R. Nemeth, D.D.S. & Associates and their dental services visit their website at http://www.drnemeth.com/, or call 248-357-3100.