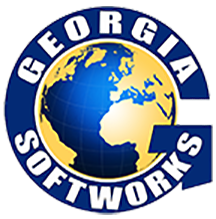 Source 44's goal is to protect their customer's most valuable assets. That's exactly what our SSH Server does.
Dawsonville, Georgia (PRWEB) November 26, 2014
Source 44 Consulting is now an authorized reseller of the Georgia SoftWorks Telnet Server for Windows and SSH Server for Windows. Source 44 Consulting provides network and data security for its customers, keeping businesses and organizations safe from the ever-growing threats that are faced in today's digital world.
Located in Ontario, Canada, Source 44 specializes in deploying network security and forensic technologies that are the best fit for the given environment, providing full network and data security services. They are comprised of trainers and experienced information security professionals who work with clients and provide a comprehensive approach to organizational information security. They conduct security engineering mitigation, security assessments and penetration tests, support and security infrastructure management, and information security training.
"The GSW software will be a great addition to the solutions that Source 44 provides. We are excited that they are now a part of our reseller network," said Doug Hitchcock of Georgia SoftWorks. "Source 44's goal is to protect their customer's most valuable assets. That's exactly what our SSH Server does."
The GSW SSH Server for Windows provides secure remote access to a Windows host, including Secure Remote Logon, Secure Data Exchange, and Secure Access to applications over an insecure network. The GSW SSH Server for Windows offers the strongest authentication features offered by an SSH Server for Windows. This makes it an excellent match for the services implemented by Source 44.
Georgia SoftWorks is a software development company located in Dawsonville, GA, USA that has received worldwide recognition for their development of the GSW Telnet Server for Windows and SSH Server for Windows. They have resellers and end users all over the world and are used in a variety of industries, including airlines, governments, warehousing, automobile factories, food and beverage manufacturing and more. They have most recently launched the GSW Business Tunnel, which is an SSH Tunnel that provides a secure path through an untrusted network, allowing secure access to required networks that are risky due to insecure locations or firewall configurations.
About Georgia SoftWorks:
Established in 1991, Georgia SoftWorks is a privately held software development company recognized for creating high performance data communications, system and telecommunications applications. Georgia SoftWorks has obtained a worldwide presence with its industrial SSH/Telnet Server for Microsoft Windows. GSW's long-term commitment to SSH/Telnet has led to the pioneering of major features such as Session Shadowing, Session Monitoring, Graceful Termination, Automatic Logon, Logon Scripting and more recently Team Services technology which allows mobile device users to transfer, swap, share and recover mobile device sessions. GSW has also provided the very first SSH Server to provide Digital Certificate Authentication with an Internet Information Server (IIS) like certificate-to-user account mapping. This includes 'One-to-one' and 'Many-to-one' mapping methods and also supports certificate trust lists (CTL).