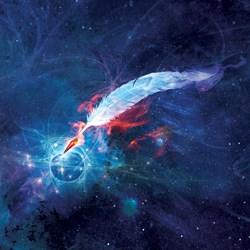 Hollywood, CA (PRWEB) November 24, 2014
This quarter's contest winners, upon analysis of all entries are just as diverse as any previous quarter of the contest, with a elementary school teacher from California, a young female student from Great Britain, a truck driver from Michigan and a retired musician from New Zealand and they range in age from 12 years to 83 years of age. This simply proves the point; anyone with writing talent can enter and win.
This vehicle for supporting budding authors is the free-to-enter global contest called L. Ron Hubbard's Writers of the Future, now in its 31st year. Created by best-selling author L. Ron Hubbard, the merit-based Writers of the Future Contest was initiated to discover and encourage talented beginning writers of science fiction and fantasy. Quarterly winners of the Contest appear in the best-selling annual anthology, receive cash prizes, and attend all-expenses paid gala awards ceremony and writing workshop. A sister contest, Illustrators of the Future was formed five years later and gives the same career launch for new illustrators.
Contest judge and lead workshop instructor for the writers contest and author of On Stranger Tides, Tim Powers, says to winners every year "don't quit your day job. Keep at it whenever you can, and your passion for writing will guide you through, evenings, weekends, whenever you can."
Cliff Nielsen, the illustrator lead workshop instructor for the illustrators side of the contest says something similar to his workshop. "Try to get a job in any aspect of the field of arts when you are starting out. You then won't get disassociated with the field while you hone your craft and send out your work."
To learn more, including details on how to enter the contests, visit the website at http://www.writersofthefuture.com or http://www.illustratorsofthefuture.com.