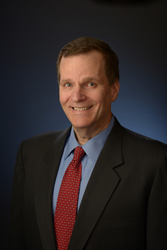 The standard of care for doctors practicing in prisons is the same as the standard of care for doctors practicing outside of prisons
Baltimore, Maryland (PRWEB) November 26, 2014
MedicalMalpracticeLawyers.com discusses in today's blog posting the November 10, 2014 decision of the Court of Appeals of Indiana ("Appeals Court") that held that the standard of care for doctors practicing in prisons is the same as the standard of care for doctors practicing outside of prisons, while acknowledging that doctors in prisons sometimes will face difficulties that doctors practicing outside of prisons will not encounter and that it is possible when determining whether a doctor has breached the standard of care that the finder of fact can take into account security and budget concerns facing prison doctors.
Since 1992, physicians in Indiana must exercise that degree of care, skill, and proficiency exercised by reasonably careful, skillful, and prudent practitioners in the same class to which they belong, acting under the same or similar circumstances (locality is only one factor to be considered, along with advances in the profession, availability of activities, and whether the doctor is a specialist or general practitioner).
With regard to prison doctors, the Appeals Court stated, "we recognize that medical care in the DOC involves additional considerations not present in a hospital or general care facility. However, we cannot find that physicians practicing in prisons may deviate from the standard of care without reasonable, articulable concerns. In short, we do not find that physicians practicing in prisons may determine the standard of care based on the circumstances and concerns facing them with regard to individual patients, especially when such concerns remain vague and nebulous. To do so would be to empower prison physicians to determine for themselves what standard of care should apply based on each individual case, a practice we will not endorse."
The Appeals Court therefore disagreed with the lower court's finding that physicians who provide medical care to incarcerated persons are subject to a different, lower standard of care and that the plaintiff's medical expert was unqualified to testify because he was unfamiliar with the standard of care for physicians practicing in prisons.
The Appeals Court held that the plaintiff's medical expert was qualified to testify as an expert, and because the expert's opinion rebutted the Indiana medical review board that had found that the defendant prison doctors did not breach their standard of care and that the plaintiff's damages were not causally linked to the care the defendant prison doctors provided to the plaintiff, granting summary judgment to the defendants was inappropriate in this case.
Source Christa Allen v. Richard Hinchman, M.D., Richard Tanner, M.D., and Jeffrey Smith, M.D., No. 49A02-1311-PL-975.
About Us:
MedicalMalpracticeLawyers.com is the premier free website that connects medical malpractice victims in the United States with medical malpractice lawyers in their state. As part of our mission to assist those injured by medical negligence, we have published over 1,300 consecutive daily blogs addressing issues and news of interest to our readers.
If you or a loved one suffered serious injuries or other harms as a result of medical negligence that occurred in a prison, you should promptly consult with a prison malpractice lawyer in your state who may investigate your prison medical malpractice claim for you and represent you in a prison medical malpractice case, if appropriate.
Visit our website or call us toll-free in the United States at 800-295-3959 to be connected with prison malpractice attorneys in your state who may assist you.
Turn to us when you don't know where to turn.