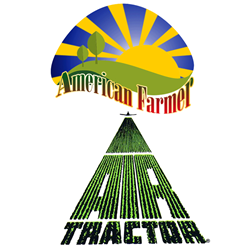 Olney, TX (PRWEB) November 25, 2014
Air Tractor, Inc. announced that they will be featured in an upcoming episode of American Farmer, airing 2nd QTR 2015 on RFD-TV.
American Farmer will explore Air Tractor, who for more than 50 years has been manufacturing the world's best agricultural aircraft in the industry. This segment will go behind the scenes at Air Tractor to uncover their extensive line of Ag aircraft with 400, 500, 600 and 800-gallon capacities, which are powered by reliable Pratt & Whitney turbine engines.
"At Air Tractor, we manufacture the world's finest agricultural airplanes, firefighting, and other special mission airplanes, said Air Tractor President Jim Hirsch. "Through our network of dealers we provide the best customer support. Our airplanes and customer service represent the best product, best support, at the best value. We are excited about the opportunity to work with RFD-TV and be featured in the American Farmer TV Show."
Air Tractor aircraft can be found working over fields and forests across the United States and in over 30 countries around the globe.
"Air Tractor's commitment to making their aircraft better for the pilot, the operator, the industry and the environment makes it the best choice around," said Charlie Cowan, Producer for American Farmer. "We look forward to bringing this information to our audience."
About Air Tractor Inc:
Air Tractor is an employee owned company located in North Texas that manufactures special mission airplanes for the aerial agricultural, aerial firefighting and aerial surveillance/protection industries. 2014 celebrates 40 years since the delivery of the first Air Tractor agricultural plane. Now, over 3,200 planes have been delivered. Their 260+ employees manufacture the highest quality most productive and efficient special mission planes in the world. As the worlds need for food, fiber, and protection continues to grow with the population, Air Tractor is poised to supply best specialized airplanes doing their part to help feed and protect the world. For more information, visit: http://www.airtractor.com.
About American Farmer:
American Farmer is a breakthrough program on a mission to showcase the latest advancements in agriculture and farming. From seed to harvest, livestock and more, our producers have traveled the country covering the people, places and issues impacting all areas of farm country.
American Farmer airs Tuesdays at 8:30am ET on RFD-TV. Check your local listing for show times.
For more information visit: http://www.AmericanFarmerTV.com or call Charlie Cowan at: (866) 496-4065 x 875 or via email at: Charlie(at)AmericanFarmerTV(dot)com.