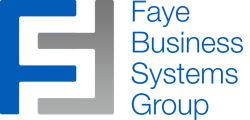 Woodland Hills, CA (PRWEB) November 25, 2014
Beginning on Dec 3rd, FayeBSG is offering a free comprehensive CRM and Accounting Software / ERP webinars series for technology minded professionals that are focused on expanding and streamlining their organizational output with the effective use of software.
In-depth details and registration information can be found here: http://fayebsg.com/events-and-webcasts/
Webcast Details
12/3 @ 10AM PT: Best Practices for CRM User Adoption Webcast
Leave this webinar with a clear idea what it takes to ensure your organization gets the most value out of your CRM software purchase.
12/4 @ 11AM PT: Financial Services Professionals Webcast
With a CRM platform like Sugar, Financial Services organizations have the ability to strategically manage their pipeline of new opportunities, increase customer loyalty, and boost revenues by streamlining processes on a secure integrated platform. Professionals working in the financial services industry are invited to learn how to "Better Manage Your Sales Pipeline and Customers with CRM Software."
12/10 @ 10:30AM PT: Sugar Box Integration Customer Testimonial – SDI Insulation
Hear first-hand how the FayeBSG Sugar Box Integration fundamentally changed one company's core business processes.
12/16 @ 10AM PT : NetSuite ERP Webcast – Introducing The World's #1 Cloud-based ERP Software
The web-based solutions provided by NetSuite provide proven financial/ERP capabilities to integrate an organizations back-office, sales and service processes. With a single, integrated platform, you can automate key business functions across all departments, including sales, marketing, service, finance, inventory, order fulfillment, purchasing, and employee management. See what NetSuite can do for your organization.
12/17 @ 9AM PT: Business Intelligence Webcast – Introducing DataSelf
By simplifying and amplifying best-of-breed technology, DataSelf Analytics provides business users with a simple and intuitive reporting solution that can be accessed anywhere and anytime, while empowering IT with an easy to deploy and maintain platform. You can get more value out of your ERP and CRM investment. See what DataSelf Analytics can do for you.
In-depth details and registration information can be found here: http://fayebsg.com/events-and-webcasts/
Don't miss the Faye Business Systems Group December Webinar Series. For more information on how FayeBSG can help your organization, contact us at info@fayebsg.com.
About Faye Business Systems Group
FayeBSG integrations allow companies to utilize best-in-class software without missing out on critical integration components. A 2014 Inc. 5000 Honoree, FayeBSG are software and technology specialists with extensive expertise in CRM and ERP software. A long time SugarCRM and Sage Platinum Partner, Faye's in-house team of developers and consultants work on an ongoing basis to not only develop the most sought after integrations, but also to consistently upgrade and update integrations for optimal performance, and to add user requested features. Their integrations are well thought-out and consist of the most complete operational functions.
FayeBSG uses SugarCRM, Sage 100 ERP (formerly MAS 90), NetSuite, Act-On, and a variety of custom software solutions to meet client needs. Services include software development, project management, packaged software implementations, custom software implementations, integration, consulting, training, and support. Faye Business Systems Group has completed hundreds of successful CRM and ERP projects, specializes in Sugar Integrations, and is one of SugarCRM's leading North American Platinum Partners. For more information, call (818) 280 - 4820, email info(at)fayebsg(dot)com, or visit http://www.fayebsg.com. Connect with Faye Business Systems Group on LinkedIn, Facebook, Twitter or YouTube.
Press Contacts:
Jesse Heller
Faye Business Systems Group, Inc.
818 280 4820