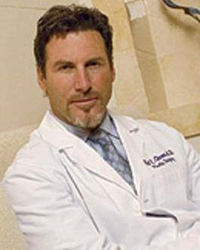 Earlobes can become stretched and even torn due to a number of reasons, including tribal piercings and simply wearing heavy earrings.
San Diego, CA (PRWEB) December 02, 2014
Plastic surgery to repair earlobes which have been stretched out due to an ear gauge, or tribal piercing, is on the rise, according to a recent article from CBS News on Nov. 7. Ear gauges are a popular counterculture piercing in which the earlobe is stretched to form a large hole, rather than the small hole that results from a normal piercing. These holes can vary in size and will not shrink after reaching a half-inch diameter in size. This can be a problem for people who had the piercing but wish to get rid of it, usually due to a potential job opportunity in which the piercing would frowned upon. Dr. Paul Chasan, an expert plastic surgeon in San Diego, discusses earlobe repair for men and women with stretched earlobes.
"Earlobe repair is a common procedure for men and women unhappy with their ear shape," explained Dr. Chasan. "Earlobes can become stretched and even torn due to a number of reasons, including tribal piercings and simply wearing heavy earrings. Many women who wore large, heavy earrings for most of their life end up with misshapen earlobes, but luckily this is easily fixed."
Dr. Chasan performs earlobe repair and otoplasty to help correct a variety of ear deformities, including ears that stick out abnormally far from the head, misshapen ears, and earlobes that have been stretched out. His skill is such that he is able to place incisions in a manner that heals virtually invisibly, and his patients feel like a new person after the surgery. These procedures are very safe, and men and women with malformed ears or stretched earlobes can achieve a better-looking ear shape, repairing any damage done through earrings. An earlobe repair procedure with Dr. Chasan takes only around ten minutes for each side, utilizing local anesthesia. It is a safe and easy procedure that can provide lasting and beautiful results.
"Ear gauges are extremely noticeable, especially if the holes are on the bigger side," said Dr. Chasan. "Many companies are hesitant about hiring people who have such extreme body modifications. In today's economy, people have to do everything they can to get a leg up in the competitive job market, and having large holes in your earlobes could be detrimental to finding job success. In addition, many women who have worn heavy earrings all their life are unhappy with their stretched-out lobes. A good plastic surgeon can vastly improve the appearance of the earlobes."
Even in the U.S. Army, ear gauges may prevent someone from enlisting. A new regulation states that holes in the earlobes greater than 1.6mm in diameter will not be tolerated. Even as ear gauges become more popular among certain sets, more conservative companies may be adding rules to their dress codes prohibiting them. If a person with an ear gauge wants a better shot at landing a job, plastic surgery may be their best option. In addition, stretched or torn earlobes, while not disqualifying men or women from jobs, tend to draw unwanted attention which patients are glad to be rid of after an earlobe repair procedure.
"Ear surgery is fortunately a very safe and effective means of correcting the ears," said Dr. Chasan. "It is harder to remove a tattoo. Ears, on the other hand, can be corrected in a relatively short procedure with minimal downtime and scarring."
Dr. Paul Chasan is a board-certified and nationally-recognized plastic surgeon who specializes in performing the most advanced cosmetic procedures for the face, body, and breast. At Ranch and Coast Plastic Surgery in Del Mar, Dr. Chasan is renowned for his exceptional work in facial rejuvenation, breast augmentation, liposuction, and tummy tuck surgery. Regarded as an expert in his field due to his extensive education and experience, Dr. Chasan has authored numerous publications and is often called upon by the media to discuss the latest techniques and trends in modern cosmetic surgery.
For more information about Dr. Chasan and his state-of-the-art plastic surgery center, visit http://www.drchasan.com.