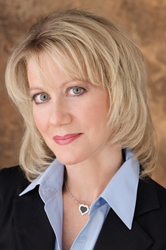 (PRWEB) November 25, 2014
Cynopsis Sports is proud to announce that Andrea Kremer, two-time Emmy-Award Winning Journalist and Chief Correspondent for the NFL Network, will be joining the Cynopsis Sports' Hall of Fame during the 2014 Social Media Summit, set to take place in New York City on Monday, December 8. Bleacher Report's Lead NFL writer, Mike Freeman, will introduce and present Kremer with the award.
Andrea Kremer is one of the most accomplished and widely respected journalists in the sports industry today. She leads the NFL network's coverage and in-depth reporting on health and safety. Also, since 2007, she has been a correspondent for HBO's "Real Sports with Bryant Gumbel" and contributed critically acclaimed profiles and features to the Emmy-Award winning newsmagazine show. Prior to Kremer's current roles, she was a reporter for NBC Sports and, for five seasons, Kremer was the sideline and feature reporter for the Emmy Award-winning "Sunday Night Football" on NBC. Before joining NBC, Kremer was ESPN's LA-based correspondent, providing in-depth reports for "SportsCenter," "Sunday NFL Countdown" and "Monday Night Countdown," among other studio shows. Most recently in 2014, Kremer joined the team of "WE NEED TO TALK," the first ever all-female nationally televised weekly sports show on CBS Sports Network. The weekly show features a rotating group of female panelists discussing all the hot topics and the latest news from across the sports landscape.
The Cynopsis Sports Social Media Summit on Monday, December 8 will include keynotes, panels and case studies from leagues, networks, brands and digital platforms, the inaugural event is stacked with the sports industry's most influential minds who will be shaping how fans interact with their favorite teams for generations to come. Register for the event here: http://www.sportssocialmediasummit.com. For sponsorship information or to purchase a congratulatory ad for the Hall of Fame, contact Vice President of Sales and Marketing Mike Farina at mike(at)cynopsis(dot)com.
Executives from social media companies, sports brands, networks and leagues will share their knowledge and techniques used as they motivate, activate and aggregate their sports fans. The December 8 Summit will feature a lineup of speakers from networks and companies such as EA Sports, Twitter, Facebook, Major League Gaming, Bleacher Report, NHL, Lockerdome, NBC Sports, Octagon Access, Turner Sports, StumbleUpon, MVPIndex, Showtime, OneTwoSee, opendorse, Catalyst, The Whistle Sports Network, Showtime Networks Inc., USA Today Sports Media Group, Evolve and more.
For questions regarding attending the event, contact Pete Romas at pete(at)cynopsis(dot)com or go to http://www.sportssocialmediasummit.com/venue-faq. For sponsorship information or to purchase a congratulatory ad, contact Vice President of Sales and Marketing Mike Farina at mike(at)cynopsis(dot)com.
About Cynopsis Media
Cynopsis Media is a division of Access Intelligence LLC. The Cynopsis Media family of products includes Cynopsis, Cynopsis Digital and Cynopsis Sports daily e-publications, weekly Cynopsis Kids and Cynopsis Classified Advantage e-publications, Special eReports, Event/Summits and a strong database of Classifieds and more. Visit cynopsis.com.
###