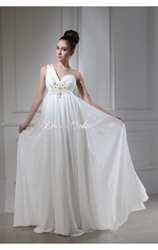 (PRWEB) November 27, 2014
Recently, DressesOnlineShops AU (DressesOnlineShops.com.au), a renowned women's dress wholesaler and retailer, has released 32 new prom dresses and launched a prom dress promotion for the coming holiday season. Ladies who register at its website now can enjoy a special discount. With the coupon code of Coupon5, any buyer can enjoy an extra discount of AU$5 in 2014.
Prom dresses from DressesOnlineShops AU are very popular in the Australian market in 2014. Recently, the business wants to bring more benefits to its global customers. All its brand new items are now offered at discounted prices, up to 50% off.
DressesOnlineShops AU is a renowned wedding dress company in the industry, and its designs follow the hottest fashion trends. The designers of this company focus on fashion and beauty when creating their outfits for buyers worldwide. The chic prom dresses will bring more benefit to the buyers worldwide.
With more than eight years of international experience, DressesOnlineShops AU continues to provide an exclusive selection of luxury women's dresses to discerning clients who crave more for their dressing pleasure. This year, its distinctive and elegant designs have won many positive reviews with their natural elegance.
About DressesOnlineShops AU
DressesOnlineShops AU (DressesOnlineShops.com.au) is a leading women's dress manufacturer and retailer. The company has built a large product base, which continues to prove itself as it increases in revenue; I provide a full line of chic dresses to its global customers, and its fashion products include wedding dress, prom dresses, evening dresses, bridesmaid dresses and more.
For more details of the company and its products, please visit http://www.dressesonlineshops.com.au/prom-dresses.html