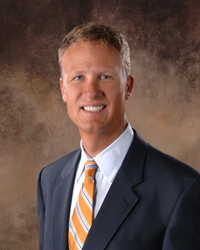 (PRWEB) November 26, 2014
Carlson Meissner Hart & Hayslett's Attorney to the Stars, Kevin Hayslett, says efforts by the Florida Highway Patrol to crack down on wrong-way accidents, often due to drunk driving, should rebuild motorists sense of safety on Tampa Bay area highways and roads.
Almost daily, local news stations in and around Tampa Bay report an injury or death resulting from a wrong-way collision. A recent review of Florida Highway Patrol records by the Tampa Bay Times revealed that 11 people have died in wrong-way accidents on Tampa Bay area interstates so far in 2014. In addition, there have been almost 700 wrong-way incidents on local Tampa streets this year. The study reports that drunk driving was a factor in all of the fatal crashes. http://www.tampabay.com./news/publicsafety/accidents/data-shows-wrong-way-crashes-arent-a-new-phenomenon-in-tampa-bay-wvideo/2205734
In the fall of 2013, the Florida Department of Transportation (FDOT) announced a comprehensive initiative to reduce wrong-way driving crashes throughout the state, which will involve the use of technology to detect wrong-way vehicles and implement automated response mechanisms. The FDOT's initiative is described in detail in its October 2013 newsletter. http://www.dot.state.fl.us/trafficoperations/Newsletters/2013/2013-Oct.pdf The FDOT accelerated its efforts in the Tampa Bay area in response to the recent surge in wrong-way accidents by upgrading signs and pavement markings to provide better visibility along off-ramp locations. http://www.dot.state.fl.us/trafficoperations/Newsletters/2014/2014-Sep.pdf
In addition, the Florida Highway Patrol is taking steps to bring an end to the spate of wrong-way collisions, including putting more troopers on the road to spot drunk drivers and encouraging motorists to call *FHP (*347) if they notice a wrong-way or impaired driver on the road. http://www.flhsmv.gov/fhp/misc/star.htm
"Law enforcement's immediate and aggressive response to the increase in wrong-way driving accidents should help ease driver anxiety and fear over being a victim of a crash," said Attorney Kevin Hayslett of Carlson Meissner Hart & Hayslett. "It should also serve as a warning to motorists that drunk drivers will be caught and prosecuted."
Attorney Kevin Hayslett is one of Tampa Bay's leading criminal defense and DUI attorneys, helping drivers cited for violating Florida's traffic laws evaluate their options and develop effective defense strategies. He has more than two decades of experience successfully challenging traffic violation citations and negotiating with prosecutors.
This information is provided for educational purposes only and does not constitute legal advice.
About Carlson, Meissner, Hart & Hayslett , P.A.
The law firm of Carlson, Meissner, Hart & Hayslett P.A. was founded in 1971 by attorneys Ed Carlson and Paul Meissner. For more than four decades, they have been committed to protecting the injured and defending the accused. Their attorneys have established a solid reputation of case success throughout Florida, providing strong legal representation, easy accessibility and a high level of dependability. A client-centered approach ensures that clients know what is happening as their case progresses, and understand their options every step of the way. With a focus on personal injury, they help victims of auto accidents, slip and falls and wrongful death accidents. The firm is well-known for their innovative criminal defense and DUI work, defending both local and high-profile clients. Attorney and Partner Kevin Hayslett is widely recognized as The Attorney to the Stars, providing strong legal representation for notable celebrities and dignitaries throughout Florida. The firm also handles social security disability, workers compensation, divorce, family law and immigration cases. They offer free initial consultations and have five convenient Tampa Bay Area locations. Attorneys are available 24/7 for emergencies. Count on the legal team of Carlson, Meissner, Hart & Hayslett, P.A. to be there, fighting for you, protecting your rights. For more information or to schedule a consultation, call 877-728-9653 or visit their website at http://www.CarlsonMeissner.com