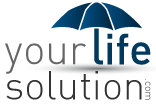 Clearwater, FL (PRWEB) November 25, 2014
YourLifeSolution.com, a life insurance comparison website originally founded in Chicago, is moving to Clearwater, Florida as of December 1st. The founder of YourLifeSolution.com, Eric Smith, wants to engage the local community of Clearwater and offer to be a more traditional agent who delivers policies and meets with clients should they choose that form of conduct. "I generally deal with clients entirely through phone, fax, and email, but I'd like to let the friendly people of Clearwater know that I'm happy to be their home town independent life insurance agent", said Eric Smith.
Consumers in Clearwater, Florida and throughout America are encouraged by Eric Smith to view their own life insurance rates at YourLifeSolution.com or get information by phone at 888.374.2764.