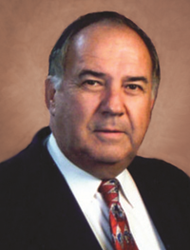 Our board of directors, management and staff took on a "can do" persona that has allowed us to become more agile, customer receptive and productive.
Celebration, Florida (PRWEB) November 26, 2014
In business, as in life, some anniversaries stand out a bit more than others. Florida MEP is proud to celebrate the first anniversary of the transition of the firm from a nationally directed consulting company back to its roots as an independent consulting and training firm.
During this transition, Florida MEP has undergone a Lean transformation in order to better serve clients. The organization has aggressively addressed procedures, space needs, personnel, communications and project capabilities which has paid off quickly.
"The positive feedback and growth has been rewarding," said Florida MEP President Gene Lussier. "Our board of directors, management and staff took on a "can do" persona that has allowed us to become more agile, customer receptive and productive."
"Most importantly, we have a team that is more creative, with new training offerings that appeal to firms large and small. In addition, we have continued to expand our vision and services to include other enterprises in addition to manufacturing. These include IT, service centers, medical, government, law firms and first responder organizations — all of whom benefit from innovation and from applying lean and quality training," said Lussier.
According to Lussier, the non-profit organization is thankful for the following:

a customer base that has respected our new independence and support our effort.
a board of directors that has set a direction for management and given us the flexibility to succeed.
a great team that has accepted a vision for recovery and growth and made it happen.
clients that have worked hand-in-hand with our team to implement proven programs for growth.
and finally for our many supporters — partners, clients, vendors and friends — who chose to work with us during the past year.
"Dr. James Lange, Florida MEP Board Chairman, joins me in extending sincere thanks to all who have helped us. We look forward to the year ahead and our service to our community and state of Florida," Lussier said.
About FLMEP
The Florida MEP (FLMEP) is a not-for-profit organization that provides assistance to manufacturers and businesses to help them identify and implement advanced manufacturing and management technologies to enable them to grow and compete in the global market. FLMEP assists manufacturers and companies by providing access to technology for improved productivity, offering workforce training in Lean manufacturing, ISO / ITAR compliance, exporting logistics and supply chain integration. Through FLMEP programs, many funded by grants, companies learn tactics to innovate, save money, implement more efficient management strategies and lean methodologies, resulting in immediate bottom-line impact.
Florida MEP experts can provide a Lean Assessment or training in any of these subjects:

Disaster & Business Continuity Planning
Lean Simulation Workshop
Value Stream Mapping
Kaizen
6 S
Materials, Labor and Overhead for Profitability
Team Building & Problem Solving
Supervisory Training
Government Contracting
Shop Math
Blueprint Reading
Metrology
If you have questions or would like more information about FLMEP programs and services, please call 321-939-4000, email Phyllis Morese at phyllism(at)floridamep(dot)org, visit us at http://www.floridamep.org and be sure to follow us on Twitter @FloridaMEP.