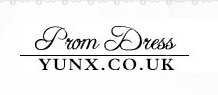 (PRWEB) November 25, 2014
Recently, Yunx.co.uk, a lifestyle retailer committed to helping people live better, more eco-friendly lives, has released its new collection of mother of the bride dresses for 2015. These models are now available at discounted prices.
Yunx.co.uk is a popular brand in premium quality women's dresses. The company is able to turn orders around quickly because it has a large inventory on hand to do so. That helps to make it stand out from competitors.
Now, anyone who signs up at Yunx.co.uk can get GBP (Great Britain Sterling Pound) 5 coupon for his or her first order here; customers are offered an opportunity to get GBP 40 off for orders above GBP 300. Moreover, orders above GBP 150 are provided with free delivery worldwide.
It is worth mentioning that all the company's outfits are designed by famous designers from Hong Kong and Japan.
The CEO of Yunx.co.uk says, "We update our website, so that ladies can buy dresses easily and conveniently. Visit our website now and enjoy the special discounts for the coming holiday season. We will provide our customers worldwide with better quality dresses and services. We have confidence in our designs."
About Yunx.co.uk
Yunx.co.uk is a leading wedding dress company in the world. Its aim is to provide worldwide clients with perfect outfit solutions. All its fancy outfits are offered at low rates. In addition, the company pays close attention to the latest fashion trends. Now, worldwide clients can access a lot of cheap, graceful items at its website. More detailed information about its new items can be found at http://www.yunx.co.uk/.