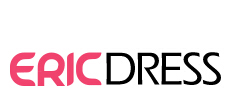 (PRWEB) November 27, 2014
There are many fashion items at the website of Ericdress.com. Now, this company is announcing its Cyber Monday Sales, offering big discounts on all its clothing, 3D bedding sets, shoes and more. People can enjoy an extra 20 – 40% discount before the limited stock runs out. The orders above $59 come with discounted shipping costs. Moreover, all items on the website come with big discounts, up to 85% off. Orders above $79.99 can enjoy an extra $5 discount; orders above $109 can enjoy an extra $10 discount.
Ericdress.com has prepared various designs and styles of wedding dresses for every beautiful bride. The business specializes in helping shoppers find a dress in a color to suit their needs, without having to pay much money. All the promotional items are in stock and ready for shipment.
The wedding dresses of this company come with many positive comments from customers worldwide. Ada, a girl from the UK, comments, "I ordered my custom wedding dress 3 weeks ago, and I was very excited to receive my dress in such a short time. It looks fantastic and I got many positive compliments at my wedding. It is a great dress for my big day! A lot of my friends are so impressed by its novel design. Thank you!"
Click for more details about the new collection of 2015 wedding dresses from Ericdress.com:
http://www.ericdress.com/list/cheap-wedding-dresses-2015-104431/
Ericdress.com aims to help shoppers find chic outfits and shoes to suit their needs, without having to browse through the website's expansive selections of clothing and others. The website of Ericdress.com offers all of the latest trends in clothing and accessories for a fraction of the cost of designer brands.
About Ericdress.com
Ericdress.com has much experience in designing and manufacturing elegant wedding dresses, prom dresses, evening dresses, cocktail dresses and more. The company aims to help ladies keep up with the fashion trends with its designs. Thus, its seasoned designers are now working hard to create more special items for customers worldwide.
For more information about the company and its discounted, please visit http://www.ericdress.com/.