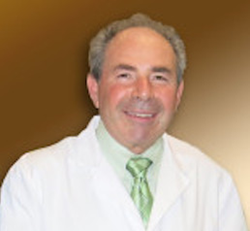 Milburn, NJ (PRWEB) November 25, 2014
Replacement of missing teeth with dental implants made of titanium has been the standard for years, but a metal-free implant known as Zirconia offers many patients a holistic, metal-free and more aesthetically pleasing alternative, says Dr. Vladimir Gashinsky, who is one of a very few dentists in the US to be certified to place Zirconia implants.
"Lindsey" is a 34 year-old executive assistant who experienced problems with one of her teeth for years. "I finally had a root canal, which had to be redone 3 times," she says. "The last root canal was done incorrectly, causing multiple problems Ultimately I learned that the tooth would have to be replaced. When I consulted with Dr. Gashinsky, I learned about the Zirconia implant and decided to have it done. Everything about the procedure was easy. It's been a year now, and the Zirconia implant worked the way Dr. Gashinsky said it would." Lindsey says that she is always in front of executives so "I need to look good!"
"The Zirconia implant was approved by the FDA in 2007 for use in the US, after being available in Europe for several years before that," says Dr. Gashinsky. "Zirconia dental implants are made of a special ceramic, 'Zirconium Oxide' that is used in spacecraft because of its high resistance to fracturing and heat. The Ziconia dental implant offers several significant advantages over standard titanium implants."
"Since Zirconia is non-metallic and white, it is much more natural-looking than the metallic color of Titanium," says Dr. Gashinsky. "Zirconia is a biocompatible material that is resistant to chemical corrosion, and the ceramic material does not conduct electricity or heat.
"Zirconia implants and crowns are more hygienic because they retain less plaque and calculus than Titanium. This promotes healthier gums. Like traditional Titanium implants, Zirconium dental implants are biocompatible. Zirconium is an inert material with a very low allergic potential. Zirconia implants are also very strong.
"Zirconia implants have a proven high level of 'osseointegration' meaning that the jaw bone will bond well with the implant, resulting in firmly seated implants."
For more information on dental implants and holistic dentistry, visit http://www.holisticdentalcenternj.com and call the Holistic Dental Center in Milburn, NJ at 973)-323-2620.
About Dr. Gashinsky:
Dr. Vladimir Gashinsky has been in private practice at his Millburn, NJ office for over a decade, providing exceptional holistic and biological dentistry and surgical expertise in a friendly, home-like environment. Through a series of events Dr. Gashinsky connected with holistic physicians like Dr. S. Sharma and Dr. M.Ali that lead him to the Institute for Systemic Medicine and Dentistry in Berkeley Heights, New Jersey. He became interested in Holistic/Biological Dentistry and the stage was set for what would become a new direction in his dental practice and a collaboration that would be far-reaching in his professional career.
 
Dr. Gashinsky earned his doctorate degree from NYU College of Dentistry, after which he became their clinical faculty leader and in a 4-year period trained graduate students to become proficient in dentistry.
 
Dr. Gashinsky is an active member of the following associations:

Academy of General Dentistry (AGD)
Fellow Institute of Nutritional Dentistry (FIND)
International Academy of Oral Medicine and Toxicology (IAOMT)
International Academy of Biological Dentistry and Medicine (IABDM)
International Association of Mercury-Free Dentists (IAMSD)
American Association of Nutritional Consultants (AANC)
With extensive training in homeopathy and nutrition, Dr. Gashinsky spends countless hours doing continuing education with like minded practitioners to keep up with new medical and technical developments in his field which he is bringing to his practice to help his patients achieve a best holistic dental care possible. Dr. Gashinsky has the distinction of having won the Eugene Rothchild Memorial Award from the New York Academy of Oral Rehabilitation.
#####