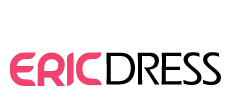 (PRWEB) December 03, 2014
Ericdress.com is a leading online supplier of wedding dresses and women's special occasion gowns. Today, it is proud to announce its Christmas Sales, offering big discounts, up to 80% off, on all its items including clothing, 3D bedding sets, shoes and more. The site-wide promotion is valid from Dec. 19 – Dec. 25. Visit http://www.ericdress.com/Topic/Christmas.html to find more.
The 2014 Christmas Sales at Ericdress.com are striking and impressive, so shoppers worldwide can't help spending money in buying their favorite items here. Ericdress.com's wide variety of wedding dresses, prom dresses, evening dresses and trendy shoes includes sizes and styles for every shopper.
Ericdress.com is devoted to making beautiful special occasion gowns for ladies worldwide. In the promotion, people can enjoy an extra 20 – 40% discount (visit the website to see more). The orders above $59 are provided with free delivery worldwide.
"All our items are carefully made with quality materials. We are excited to announce such a site-wide promotion for the coming Christmas. Now, all the clothing, shoes and fashion accessories on our website come with big discounts, up to 80% off. We can help you save more," the CEO of the business says.
Ericdress.com's dress specialists have rich experience in the fashion industry. The company aims to help shoppers create special and attractive looks without going over budget. It always offers all of the latest trends in clothing and accessories for a fraction of the cost of designer brands.
About Ericdress.com
Ericdress.com has much experience in designing and manufacturing elegant wedding dresses, prom dresses, evening dresses, cocktail dresses and more. The company aims to help ladies keep up with the fashion trends with its designs. Thus, its seasoned designers are now working hard to create more special items for customers.
For more information about the company and its discounted, please visit http://www.ericdress.com/