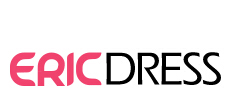 (PRWEB) November 28, 2014
Ericdress.com today announced a site-wide promotion for the coming Cyber Monday, offering big discounts, up to 85% off, on all its clothing, shoes and other fashion accessories. The Special Monday Sales are valid from Dec. 1 – 7, 2014 only.
At the special offer, orders above $79.99 can enjoy an extra $5 discount; Orders above $109 can enjoy an extra $10 discount. Moreover, orders above $59 come with discounted shipping costs.
The business specially recommended its new collection of 2015 evening dresses to its global customers. All these new models come from famous designs from Hong Kong and Japan, and they are following up with the latest fashion trends on the international market. Visit http://www.ericdress.com/list/cheap-evening-dresses-2015-104443/ to find more.
The company's CEO states, "We are excited to announce the Cyber Monday Sales. It will be the time of year when gifts are exchanged between friends and loved ones, but that's where the exchanging should end. No one likes giving or receiving a gift that's not wanted. Here, we have a huge range of fashion items for your choices."
Ericdress.com has also introduced a range of prom dresses with values from just $150 to $200 to suit most women worldwide. These models are extremely well presented, with a premium look and feel. They are all featured with special designs and quality materials. Ericdress.com promises to provide the global women with all kinds of trendy clothes, shoes and more.
About Ericdress.com
Ericdress.com has much experience in designing and manufacturing elegant wedding dresses, prom dresses, evening dresses, cocktail dresses and more. The company aims to help ladies keep up with the fashion trends with its designs. Thus, its seasoned designers are now working hard to create more special items for customers.
For more information about the company and its discounted, please visit http://www.ericdress.com/.