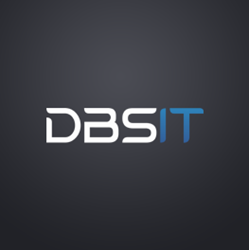 When it comes to customer satisfaction, our goal is to go beyond your expectations.
Perth, WA, Australia (PRWEB) November 27, 2014
Despite DBSIT's impeccable and broad ranging clientele list, DBSIT is recently demonstrating that it understands the true importance of local business. Based in Perth, the company is directing it's attentions to dramatically improving service offering for it's local customers; now and in the future. A spokesperson for the company commented saying, "There's never been a more important moment in time to invest locally. With the rapid expansion of globalisation, it is as important to branch out, as it is to ensure a solid foundation. Many companies too easily forget the importance of safeguarding the local economy."
As DBSIT's primary services are in software development, consulting and IT support services, they are at the forefront of ensuring local businesses are structurally sound and productive. Evidently, I.T solutions are innately fundamental to business growth and development, because of this DBSIT is in the prime position to ensure that Perth businesses get the tailored support they require to excel in the global market. By ensuring that local customers receive the best services available to them, Perth businesses will in turn benefit from a higher rate of profitability and efficiency, making Perth businesses a force to be reckoned with. Furthermore, if this is the case, DBSIT could single handedly bring the most cutting edge technology advancements to local Perth businesses first, before they hit any other markets. This again, is great news for the local economy.
However, the real beauty of DBSIT is in its adaptability and ability to provide web-based solutions across such a wide-ranging background of businesses. This means DBSIT is not restricted to one avenue of customer support, ensuring that no businesses are excluded from their innovative and up to date I.T. solutions. The spokesperson for the company furthered their previous statement saying, "Our local customers ensure our on-going livelihood, so it makes sense that we give back to the local community by offering our clients outstanding services."
By always endeavouring to better themselves, DBSIT ensures that its clients receive only the best in tailor made software solutions. With the precedence of excellence DBSIT has already set itself, this new commitment to local support will ensure that this company finds longevity within the highly competitive market of web design. Rounding off the statements made on behalf of DBSIT, the spokesperson said, "We are committed to exceeding the expectations of our customers and ensuring the prosperity of the local economy."
The conscientious nature of DBSIT is evident in all of its business practices, ensuring that it will only continue to excel and adapt to the 'ever-expanding' industry of I.T. services. With such innovative and user-friendly solutions, it is only fitting that local Perth based businesses should benefit and profit from this ingenuity first.