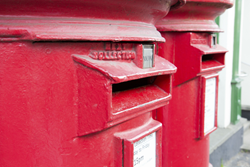 The UK parcel industry is positively booming
London (PRWEB UK) 26 November 2014
Parcels industry expert Roger Sumner-Rivers, MD of ParcelHero, says that, contrary to the claims of some in the industry, the parcels market is buoyant. ParcelHero's MD, industry expert Roger Sumner-Rivers, says he does not share Royal Mail's view that its 6% fall in profits was down to a 'challenging' UK parcels market.
ParcelHero's MD, believes the overall picture remains buoyant. Says Roger: 'There's no doubt that, far from being "challenging", the UK parcel industry as a whole is positively booming.'
Roger explains: 'IMRG predicts parcel order volumes from UK e-retailers will exceed 19% year-on-year. UK parcel deliveries are likely to hit 920 million this year. Analysts expect growth of 4-5% a year across our sector.
Companies such as ParcelHero's partner delivery service DPD have introduced real time GPS based deliveries, with a one hour delivery time slot, multiple delivery options and Sunday delivery services. These are key innovations that have changed the market, and also increased consumers and retailers expectations of delivery companies.
Roger concludes: 'Customers are increasingly likely to shop around for the best parcel delivery deals, and they realise there are now cheaper and quicker alternatives. Apex-Insight reports that the churn rate for the industry is 20% this year. That's a lot of customers now voting with their feet or mouse. ParcelHero is already benefiting strongly from this trend, with 28% growth in our UK parcel deliveries in 2014'
Find out more about the latest courier industry innovations at http://www.parcelhero.com