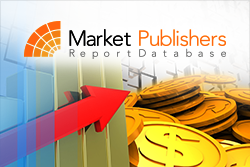 London, UK (PRWEB) November 25, 2014
Kenya is turning into a hub for electronic payments, and is likely to become a focal point for wider growth across east Africa. The growth of the Kenyan cards and payments industry has been driven by a slew of demographic and economic forces. The country is deemed to be one of Africa's most stable and peaceful nations. It is well positioned demographically and economically, with an average age for a Kenya being just 18, and robust GDP growth projected over the next five years. Young people are usually more enthusiastic about embracing technology and innovations, and have potentially longer working lives ahead of them, so that they are more than likely to become wealthier consumers of increased number of banking services and products.
Under Kenya's policy of financial inclusion, the government and banks in the country are eager to make basic banking services available for individuals living in rural areas with limited access to banking infrastructure. Recently, the government has realized the need to reduce cash transactions, resulting in the banks starting to replace ATM cards with multipurpose debit cards.
In terms of the number of cards in use, Kenya's payment cards (including credit, debit and charge cards) sector increased from 3.8 million cards in 2009 to 9.7 million as of 2013, at a CAGR of 26.32%. The value of payment card transactions stood at USD 18.5 billion in 2013, after posting a significant CAGR of just under 34.5% during the review period.
New market research report "Kenya's Cards and Payments Industry: Emerging Opportunities, Trends, Size, Drivers, Strategies, Products and Competitive Landscape" developed by Timetric is now available at MarketPublishers.com.
Report Details:
Title: Kenya's Cards and Payments Industry: Emerging Opportunities, Trends, Size, Drivers, Strategies, Products and Competitive Landscape
Published: November, 2014
Pages: 86
Price: US$ 3,995.00
http://marketpublishers.com/report/finance_services/cards/kenyas-cards-n-payments-industry-emerging-opportunities-trends-size-drivers-strategies-products-n-competitive-landscape.html
The research publication draws up an elaborate picture of the Kenyan cards and payments industry. It provides historical and current values for the country's cards and payments sector as well as detailed forecasts to 2018, unravels and examines the various factors (economic, infrastructural and business) stimulating or hindering the industry's growth, presents keen insights into the important regulations governing the national cards and payments universe. The report analyses the consumers' attitudes and buying preferences for cards, sheds light on the competitive landscape and also profiles the leading industry participants. Furthermore, core marketing strategies adopted by various banking institutions for selling credit, prepaid, debit, and charge cards in Kenya are discussed in the report.
Reasons to Buy:

Take proper business decisions based on reliable data with respect to the market and its each sub-sector.
Get wind of the major trends in the market and discover the opportunities for future growth.
Gain a deeper understanding of the competitive landscape and learn more about the dominant companies, which is set to facilitate the selection of potential business partners.
Stay abreast of the core marketing strategies used by market participants.
Examine the regulative environment in the country.
Get a look at the development path of the Kenyan cards and payments industry through to 2018.
More new market research reports by the publisher can be found at Timetric page.