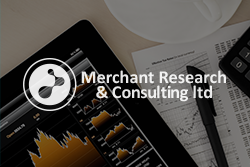 London, UK (PRWEB) November 25, 2014
Although the growth rate in Europe and North America was sluggish in 2013, the market for sodium chlorate remained the largest in these regions. However, the center of sodium chlorate production is steadily shifting to the APAC region and Latin America. Most of the production capacities were located in Canada, China and the USA.
The world sodium chlorate demand was rising within the past years, after a downward trend within the recession period in 2008-2009.
The world market for sodium chlorate is highly dependent on the pulp and paper industry, which has been demonstrating stable growth recently. Thus, due to the pulp sector development and an access to the pulp raw materials in Latin America and the APAC region, the sodium chloride demand has significantly escalated in these regions. In 2013, the pulp and paper segment accounted for 95% of the global material consumption volume.
Europe and the APAC region are the largest exporters of sodium chlorate, whilst the largest import rates are registered in Asia and Europe.
Russia is one of the most rapidly growing country markets, due to an access to low-cost electricity and abundant forests resources.
Topical research study "Sodium Chlorate: 2014 World Market Outlook and Forecast up to 2018" worked out by Merchant Research & Consulting Ltd is now available at mcgroup.co.uk
Report Details:
Title: Sodium Chlorate: 2014 World Market Outlook and Forecast up to 2018
Published: January, 2014
Pages: 154
Price: US$ 4,500.00
http://mcgroup.co.uk/researches/sodium-chlorate
The research report contains an all-round analysis of the sodium chlorate industry, providing key details on the market development globally, by country and by region. It unveils trustworthy data on the present market situation and discloses historical background of the industry. Besides, the study reveals sodium chlorate trade and price statistics, examines the material consumption and capacity, and gives an extensive analysis of the end-use segments. It offers comprehensive information on the sodium chlorate export and import as well as supply and demand of the material. Main suppliers and manufacturers are described in the research too. Furthermore, future projections for the sodium chlorate segment are also presented in the report.
Reasons to Buy:

Detailed analysis of the sodium chlorate industry by key geographical areas helps to expand knowledge of the market.
Deep competitive scenario overview facilitates search for prospective suppliers, consumers and partners.
Future prospects of the sodium chlorate industry assist in improving business strategies.
Clear understanding of the sector helps to define potential investment opportunities and boost sales.
Receive access to data on the sodium chlorate production, export, consumption and trade.
Understand key market trends forming the market.
Get knowledge on the market development till 2018.
More topical reports by the publisher can be found at Merchant Research & Consulting page.