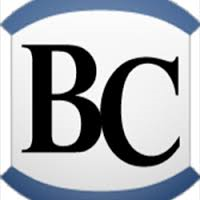 We actually want to lend to small businesses...
Tampa, FL (PRWEB) November 26, 2014
Bentley Capital is live...
Now on Saturday's small business owners can tune in to 970 WFLA at 2PM EST to hear Managing Partner, Nick Bentley and Funding Manager Joe Schuck discuss small business loans.
Bentley Capital has helped thousands of business owners access capital and when speaking with Mr. Bentley he stated, "One of the most common misunderstandings is how the process of receiving a business loan actually works. Because of this, we decided to go on the air and help business owners know exactly what lenders are looking for."
Regardless of industry or credit, Bentley Capital Ventures has helped many business owners access capital when there seemed to be no light at the end of the tunnel. Since the great recession, the lending guidelines have put a death grip on small business owners with less than perfect credit. This seemingly opened up a door for alternative lenders to step in and offer their services to small businesses.
"We help entrepreneurs in all phases of small business. Whether you are a brand new business looking for some additional working capital, a seasoned real estate professional, or you are looking to access venture capital or private equity money we can help small businesses access those resources," Bentley said in a statement.
"They key is helping business owners understand what to expect, what the business needs to look like on paper, before a submission goes into place...regardless of what type of business loan. We are experts in this area."
With so many small business owners growing in the up trending economy access capital is crucial. It can even be considered the lifeblood of the company. Bentley Capital Ventures has a very high renewal rate on their business owners. The ability of a business owner to access the capital, implement the marketing strategy, expand the space, or put to work the working capital and get out of that loan is the key. Then, having the ability to go back to the well for more money in the future if needed is something business owners cannot pass on.
The goal of the Bentley Capital Show is to help all business owners be put into a position to give them the best possible shot at financing. With the SBA declining 87% of applicants in 2013, they must have somewhere to go.
"The thought process here is a business owners ability to run a steady, profitable business is not directly correlated to the business owners credit score, debt ratios, or any of the common things traditional financing suggests," Bentley explained. "The traditional banks have either failed to realize that or are not truly invested in helping small businesses."
To find out more you can contact them at 855 249 2050 or visit them online at:
http://bentleycapitalventures.com
http://www.970wfla.com/pages/bentleycapitalventures.html
Small Business Loans Tampa