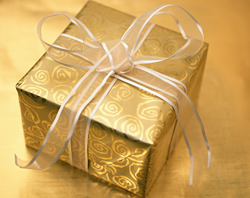 LINCOLN, R.I. (PRWEB) November 25, 2014
Holiday shopping can be chaotic as consumers search for the perfect gifts for family and friends. The National Retail Federation reports that approximately 249 million people went shopping on Black Friday in 2013, spending an average of more than $400 each. That means lots of gifts in cars and shopping carts – and lots of opportunities for thieves to take them.
The National Crime Prevention Council (NCPC) urges consumers to take extra precautions while shopping in busy stores and shopping malls. Amica Insurance is sharing these reminders from the NCPC to help keep you and your purchases safe while holiday shopping:

Don't buy more than you can carry. Plan ahead by bringing a friend to help carry bags, or ask an employee for assistance.
Wait until payment is requested before taking out a wallet or purse.
Tell a security guard or employee if there are unattended shopping bags in the area.
Try to shop on weekdays when stores aren't as busy.
Keep purchases in a locked trunk if driving from one store to another.
Park in well-lit areas, and have keys in hand when approaching your vehicle.
About Amica Insurance
Amica Mutual Insurance Co., the nation's oldest mutual insurer of automobiles, was founded in 1907. The company, based in Lincoln, Rhode Island, is a national writer of auto, home, marine and umbrella insurance. Life coverage is available through Amica Life Insurance Company, a wholly owned subsidiary. Amica employs more than 3,300 people in 44 offices across the country. For more information, visit Amica.com.
CONTACT: Vince Burks, Corporate Communications, 50 Amica Way, Lincoln, RI 02865-1155, 800-652-6422, ext. 24563
Twitter: Amica
Facebook: Amica Mutual Insurance Co.