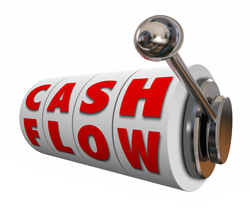 Learning how to improve cash flow is integral to any business' long-term success.
(PRWEB) November 25, 2014
Capital Solutions Bancorp, a working capital funding firm, has just released an educational blog, "Survive the Recession: How to Improve Cash Flow Without Drastically Changing Your Business." The blog reveals ways business owners can improve their cash flow management to better weather changes in the marketplace. The blog can be seen here.
The blog lists four ways business owners can improve their cash flow management.
1. Make it incredibly easy for clients to pay
Paper invoices sent through the mail are quickly going the way of the dodo because they take too long to get to the client and can easily get lost or damaged in transit. With electronic invoices sent via email, clients receive their invoices almost immediately. Adding an instant pay link, such as a link to PayPal, makes it very convenient for clients to pay right away, a win-win for both businesses and customers.
2. Working capital funding helps businesses grow at their own pace
Waiting for clients to pay before making an investment can be a business-strangling leash for most businesses. When a business needs a new piece of equipment now, waiting six months to get paid can be a real hindrance for the business.
With working capital funding, an outside firm will basically buy outstanding invoices from a company and pay them right away. That way, the company gets the money it's waiting for faster so it can be invested faster. There is a fee for this service, but it can be a real lifesaver when unexpected costs pop up.
Another great benefit is that working capital funding firms like Capital Solutions Bancorp assume risk for non-payment from customers.
3. Make sure payment terms are standard
Check out the payments terms of other similar businesses. A company that allows its clients too much time to pay can be shooting itself in the foot -- and the bank account.
4. A business line of credit is an excellent backup plan
A business line of credit can be a great resource for extra funds when unexpected expenses or surprise opportunities appear. A business line of credit allows businesses to buy more inventory, train new employees, and open new accounts on their own schedule, without waiting weeks or months for money to come in. Getting a business line of credit before the need arises guarantees access to needed funds quickly.
To learn more, contact Capital Solutions Bancorp at 800-499-6179 or visit http://www.CapitalSolutionsBancorp.com today.