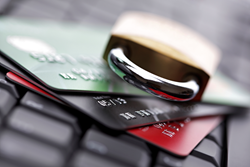 LINCOLN, R.I. (PRWEB) November 25, 2014
Online shopping has been a popular choice for consumers in recent years, but this year, it's expected to reach new heights. In fact, the National Retail Federation reports that online holiday sales are likely to reach $105 billion, 11 percent more than last year.
Online shopping can be convenient, but it can also lead to cyber fraud. Amica Insurance is sharing six tips from the National Crime Prevention Council to keep online shopping a safe and easy option for your holiday needs:

Update security software prior to making purchases.
Beware of good deals from companies that don't look familiar. If it seems too good to be true, it probably is.
Shop with trustworthy companies. If interested in purchasing from an unfamiliar company, do background research to ensure they are reliable.
Never respond to unsolicited emails or "spam."
If asked to act quickly or respond to an emergency through email, it may be a scam.
Save records of online transactions, including the product description, price and return policy.
About Amica Insurance
Amica Mutual Insurance Co., the nation's oldest mutual insurer of automobiles, was founded in 1907. The company, based in Lincoln, Rhode Island, is a national writer of auto, home, marine and umbrella insurance. Life coverage is available through Amica Life Insurance Company, a wholly owned subsidiary. Amica employs more than 3,300 people in 44 offices across the country. For more information, visit Amica.com.
CONTACT: Vince Burks, Corporate Communications, 50 Amica Way, Lincoln, RI 02865-1155, 800-652-6422, ext. 24563
Twitter: Amica
Facebook: Amica Mutual Insurance Co.