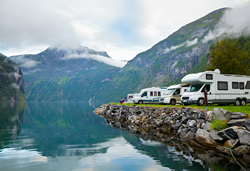 At Capital Resorts Group, we strive to diversify our member's vacation experiences by continuously adding new options.
ST. PETERSBURG, Fla. - (PRWEB) November 25, 2014
Capital Resorts Group, a leader in the vacation ownership industry, recently welcomed Coast to Coast, the largest RV network in North America, as one of their newest partners of the Capital Lifestyles program. Members of the Capital Lifestyles program now automatically receive a Deluxe membership with Coast to Coast Resorts, giving them access to more than 400 resorts and highly-rated RV parks, the ability to take longer and more frequent vacations, receive discounts on travel services, save up to 50% off on Coast to Coast affiliated resorts and enjoy the ease of booking through the Tripsetter Reservation System.
"At Capital Resorts Group, we strive to diversify our member's vacation experiences by continuously adding new options," says David DeShaw, Chief Hospitality Officer of Capital Resorts Group. "Whether you want to take your daughter and four of her friends to sleep under the stars in a tepee or your in-laws on their dream trip to the Northern California Redwoods, Coast to Coast gives our members the avenue to make these trips a reality."
Since it was formed in 1972, Coast to Coast has worked hard to establish a network of parks and resorts that members can choose from, with nearly 200 membership resort campgrounds throughout the US and Canada and over 200 more Coast Good Neighbor Parks. All resorts must meet a stringent list of requirements, ensuring that the quality of each facility is at a level that Capital Resorts' members have become accustomed to.
While vacationing at some of the nation's top-ranked outdoor resorts, members will have access to a wide range of amenities, planned activities and a safe environment through onsite security while staying in accommodations such as cabins, RVs, park models, YURTs, tents and teepees.
In addition to the Coast to Coast benefits, Capital Lifestyles members have access to luxury hunting and safari vacations with Presnell Sporting Collection, everyday exclusive savings with Access Development and travel deals with RSI Network. Capital Lifestyles members enjoy reduced points fees and greater lead times for booking reservations at their favorite Capital Collection destinations, which enhance their ownership experience.
About Coast to Coast: Coast to Coast was established in 1972 and manages the leading resort network in the membership camping industry. Coast is owned by Good Sam Enterprises, whose brands also include The Good Sam Club, Camping World, Motorhome and Trailer Life Magazines, RV.Net, and the Good Sam RV Travel Guide & Campground Directory. Good Sam Enterprises is the nation's largest provider of products, services, and events for North American recreation vehicle enthusiasts. For more information visit http://www.coastresorts.com.
About Capital Resorts Group: Capital Resorts Group is a premier vacation ownership and full-service management company with resort destinations across the country. Owners with Capital Resorts™ enjoy flexible, points-based travel to a variety of sought-after resort destinations, with each resort featuring luxury accommodations and "Distinctly Different" amenities and benefits. For more information about Capital Resorts, please visit http://www.capitalresortsgroup.com.
Copyright 2014 Capital Resorts Group, LLC. All rights reserved.
All marks are registered trademarks of the respective owners.
####