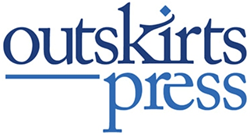 Outskirts Press, the fastest-growing full-service self-publishing and book marketing company today announced its top ten titles for October.
Denver, CO (PRWEB) November 25, 2014
Alphabetically, its ten best performing self-published books for October were:
Aces Back to Back by Scott W. Allen
Boombin and Lama by Boona Cheema & Damon Guthrie
Curse of Atlantis by M. Paul Hollander
Enjoying God by Fincher G. Jack Bobo
Letters, To The Men I Have Loved by Mirtha Michelle Castro Marmol
Murder on False River by Martha Gabour Manuel
Rosey by Libby Lingenfelter
Strategy and Change by Tom Bisio
Through a Pigskin Prism by E. Blake Moore Jr.
What I Have Learned And How It Can Help by Elliott B. Brown II, as told to Valerie Edmonston
All these books, and other Outskirts Press titles, are available from all major online retailers like Amazon, Barnes & Noble, Powells, Books A Million, and others, plus conveniently from the Outskirts Press Direct bookstore at http://outskirtspress.com/bookstore for discounts ranging from 10%-55%.
About Outskirts Press, Inc.
Outskirts Press offers high-quality, full-service self-publishing and book marketing services for writers and professionals who are seeking a cost-effective, fast, and flexible way to publish and distribute their books worldwide while retaining 100% of their rights, 100% of their profits, and 100% of the creative control. http://www.outskirtspress.com.
###
Outskirts Press, Inc., 10940 S. Parker Rd - 515, Parker, Colorado 80134
http://outskirtspress.com 1-888-OP-BOOKS