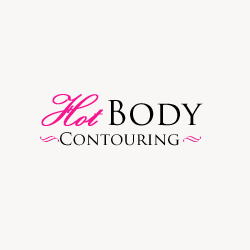 Las Vegas, NV (PRWEB) December 01, 2014
Hot Body Contouring, LLC announces that it has officially launched its new business, with its initial location in Las Vegas, Nevada. The company specializes in "Body Contouring" – improving your body's appearance using state-of-the-art technology that reduces fat cells. Hot Body Contouring will be performing these fast, non-invasive, non-surgical, fat-reduction treatments – an incredible new way to assist with weight loss and melt away the pounds.
The one-hour body contouring treatments consist of painless, non-invasive radiofrequency waves, ultrasound, and/or cryo-technology. They safely, but effectively, target the body's fat cells for destruction. The damaged fat cells are then liquefied, and permanently flushed out of the body – with amazing results. Each treatment focuses on reducing concentrated areas of fat that are located throughout the body, including the stomach, lower back, legs, buttocks, arms, love handles, upper back, hips and thighs.
Hot Body Contouring will also offer non-invasive face-lifts and skin tightening. These treatments use similar advanced technology to help remove wrinkles from the face and smooth out the skin. They can also tighten loose skin in various other parts of the body.
The company will be partnering with "Beauty by Brianna" spa, which offers the experienced aesthetician services of nationally-recognized beauty expert, Brianna Michelle Thompson.
"We're extremely excited to be working with Hot Body Contouring, and look forward to offering the highest quality spa treatments to the public," Ms. Thompson said. "Hot Body Contouring provides absolutely amazing results that tone the body and rapidly assist clients in achieving their weight-loss goals. We at "Beauty by Brianna" look forward to helping ensure that their clients look their best in every way."
Hot Body Contouring, featuring Beauty By Brianna, has just opened its doors at 10300 W. Charleston Blvd. Suite S-19. It is located inside the new Body Wellness Spa, in the Albertson's Mall on W. Charleston Blvd. near Town Center Drive in the Summerlin area of Las Vegas, Nevada.
Hot Body Contouring also announced a special new client introductory price of $199.00 for their first body contouring treatment (Retail value of $399.00), which will also include a free facial by Beauty by Brianna (Retail value $80.00). To learn more about Hot Body Contouring, visit the company's website at http://www.hotbodycontouring.com/ . Call today to make an appointment or for your free consultation at (702) 706-4747.