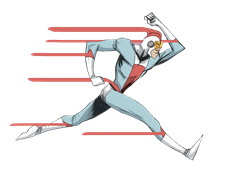 Austin, Texas (PRWEB) December 01, 2014
In recognition of community excellence in accessibility, Knowbility will conduct the first annual Community Heroes of Accessibility Awards.
For over 15 years Knowbility has challenged the tech sector to learn about accessible technology design and to use new skills to help community groups. In the course of those years, they have become part of a vibrant and active community. Now through December 15th, Knowbility will accept accessibility award nominations. When nominations close, a panel of judges will review the entries and publish three finalists in each category. The community will be invited to vote for their Accessibility Heroes in January 2015. Judges will perform the final round and one winner will be selected in each category.
Awards will be presented along with the prizes for the OpenAIR competition on February 11th at Google in Austin, Texas. For more information, visit Knowbility.
About Knowbility
Founded in 1999, Knowbility's mission is to support the independence of children and adults with disabilities by promoting and improving accessible information technology. We envision a world in which children, youth, and adults with disabilities have greater options to learn, work, and fully participate as producers and consumers in the information marketplace. Currently, many are excluded from basic activities because readily-available assistive technologies and accessible design techniques are not utilized effectively. In the U.S. alone, this group represents over $1 trillion in aggregate income, and as our population ages, these numbers will increase to include tens of millions more people than today.