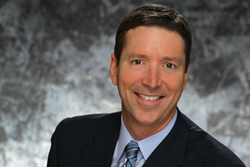 Through this settlement, the NFL is buying peace from future claims for pennies on the dollar
San Antonio, Texas (PRWEB) December 03, 2014
During a fairness hearing in Philadelphia on Wednesday, both the NFL and players' counsel urged a federal judge to accept a proposed $1 billion settlement in response to thousands of concussion lawsuits filed by former players.* While the settlement is still being considered, ESPN reports (Nov. 19, 2014) that Bruce Birenboim, an attorney for the NFL, said, "The league is really proud of this settlement."
The lawsuits in question accuse the league of failing to disclose its knowledge of concussions and traumatic brain injury (TBI) as well as the long-term effects of each in order to keep their players suited up on Sundays. Senior U.S. Judge Anita Brody is expected to rule on final approval within a few months, but many lawyers and TBI advocates around the country are already weighing in on the proposed settlement.
Tom Crosley, owner of Crosley Law Firm, a San Antonio-based practice that specializes in personal injury and TBI, expressed that the proposed settlement lets the NFL off the hook too easily: "It appears that, for decades, the NFL has been aware that the inherent violence of football and the head trauma doled out day in and day out on their employees would eventually lead to all sorts of tragic, chronic conditions – Alzheimer's, Lou Gehrig's Disease, Parkinson's, chronic traumatic encephalopathy [CTE] – you name it," said Mr. Crosley. "Through this settlement, the NFL is buying peace from future claims for pennies on the dollar, and is effectively closing the inquiry on its role in downplaying the dangers of head trauma."
The league's annual revenue is about $10 billion, dwarfing the settlement price and leaving many to wonder why more isn't being done. The settlement is scheduled to pay out more than $1 billion dollars over the next 65 years, which would ultimately amount to just one tenth of one percent of their revenues over that same period.
The largest figures in the settlement would be awarded to players who suffer from dementia or Alzheimer's, ALS (Lou Gehrig's Disease), and Parkinson's. The figures in the settlement vary from $190,000 for dementia patients to several million for those suffering with ALS and Parkinson's. The estate of players who were posthumously diagnosed with CTE between 2006 and 2014 are eligible to receive upwards of $4 million apiece, but any future deaths related to CTE will not be included in the settlement to avoid "incentivizing" suicide. (CTE cannot be accurately diagnosed until an autopsy has been performed.)
For many, the concern has to do with those former players who have been left out of the proceedings entirely. As reported by the New York Daily News (November 19, 2014), Michael Kaplan, an attorney specializing in brain injury and lecturer at George Washington University's School of Law, explained that "People who deserve to be compensated will not be compensated." For example, there are no provisions in the settlement to accommodate individuals suffering from benchmark TBI conditions, such as depression, emotional disorders, and sensitivity to sound and light. In fact, at one point during the hearing, Judge Brody had to ask for clarification as to what the term "TBI" even stood for.
According to Mr. Crosley, this sort of naiveté about TBI is alarming but not uncommon. "TBI is a very serious, very underappreciated injury," said Crosley. "The initial symptoms alone can be extremely serious, but there also commonly exist mental and emotional components to this condition that go neglected, ignored, and untreated."
Also according to the New York Daily News (November 19, 2014), legal counsel for the NFL readily admits that if a settlement is not reached, the proceedings will likely stretch out for years, which poses a major concern for players who have immediate medical needs. Former Philadelphia Eagle, Kevin Turner, said, "What matters now is time, and many retired players do not have much time left."
Still, many are worried that expediting the settlement could leave many current and future players bereft of fair compensation. Said Crosley, "The NFL is doing its best to appear like the good guys in this case, but the bottom line is that they are merely appeasing former players and not doing enough to protect their future players. Our current knowledge of CTE and TBI is still in its infancy, and as players become bigger, stronger, and faster, the forces on the player's bodies will only increase, regardless of the lengths to which we go to protect them."

UNITED STATES DISTRICT COURT EASTERN DISTRICT OF PENNSYLVANIA, CIVIL ACTION NO: 14-cv-0029