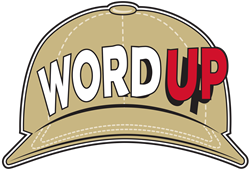 New Hat Every Day!
Castle Rock, CO (PRWEB) December 01, 2014
Our founder, Jon LaClare, wondered, "what if you could have a New Hat Every Day for the rest of your life?" And Word Up Hats were born. Word Up Hats are customizable hats made from a soft-touch fabric and special Velcro letters that enable the addition of funny sayings or inspirational quotes. Each hat comes with a set of 72 letters, numbers and symbols, giving millions of possibilities. The product is launching on Kickstarter December 15.
Harvest Growth, the parent company of Word Up Hats, is proving that crowd-funding is the next big thing for product test marketing.
Infomercial product marketers have been looking for their next big move. For over 30 years, direct-response television ("DRTV") has been the most most efficient way to test and launch unique consumer products, but younger viewers are watching more and more video content online and not via traditional cable television. So far, the DRTV marketing world hasn't changed much. Year over year growth in the DRTV industry has been a strong 10% to 20% for the past several years straight, but that trend will someday come to an end as consumers shift from cable TV to other forms of video entertainment. It's inevitable. It may be 10 years from now or 10 months, but the industry has been searching for what will replace TV as the most effective testing and marketing vehicle for consumer products.
An experienced DRTV team in Denver, Colorado is using crowd-funding as a way to quickly and inexpensively test products. The founder of Harvest Growth, Jon LaClare, has had a long career in more traditional marketing strategies, including managing brands for Planters Nuts, OxiClean and Nabisco. He has successfully launched over 200 products via TV infomercials, and he has now created a new system for testing products before spending money on national TV or on huge levels of inventory for a retail roll-out.
In the past few months, Harvest Growth has had several clients bring in over $50,000 each in crowd-funding, and those companies are now moving to the next stage in their marketing efforts. Now, Harvest Growth is launching a product of their own, Word Up Hats, a customizable baseball hat. Their slogan, a New Hat Every Day, is being tested along with the product in a Kickstarter campaign starting on December 15, 2014.
Infomercial companies are seeing their ROIs decline every year, and many are searching for a new testing platform. Harvest Growth is proving that crowd-funding may be the answer they are looking for. With crowd-funding, the product is king. If consumers don't see value in a product, they won't invest. If it's not unique, they won't spread the word. Where market research can predict success with relative accuracy, crowd-funding can prove success before companies invest hundreds of thousands of dollars in a product launch.
Their website, WordUpHat.com explains more about the product and is an example of how Harvest Growth is using crowd-funding to test whether or not Word Up Hats should be invested in further and launched into the worldwide market.
From this link, the Press Release, full Press Kit and more images can be downloaded: DROPBOX