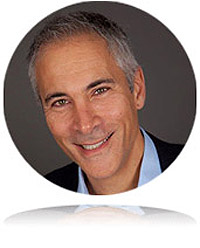 Miami, FL (PRWEB) November 28, 2014
Miami's Plastic Surgery of the Face recently introduced its contemporary, responsive website. Practice founder Dr. Jeffrey Epstein is excited to offer patients the 'retina-ready' site. Created using a groundbreaking WordPress platform, the site is uniquely designed for easing viewing on multiple devices.
Currently, up to 75% of all prospective rhinoplasty patients research upcoming procedures online. More than ever, these people are logging on with smartphones, tablets, and laptops, as well as the more traditional PC. Unfortunately, older websites are not equipped with the advanced technology required to function on mobile devices.
To meet the ever-changing need of modern consumers, Dr. Epstein decided to rethink their online presence. He then put together a 'responsive design' website, allowing patients to easily navigate through crisp, clear text from any device. Moreover, the new page provides sharp, well-defined images for Dr. Epstein's extensive before and after photograph collection; these pictures play an integral role in the visualization of potential results.
Plastic Surgery of the Face holds a renowned reputation for safely restoring both aesthetic appeal and function to the nose. The practice specializes not only in primary surgeries, but also the more complex revision rhinoplasty, as well as the African-American and Asian rhinoplasty. Dr. Epstein's extensive background, and more than 22 years of experience, make him a leading nasal surgeon in the world today.
Dr. Epstein is triple Board Certified by the American Board of Facial Plastic and Reconstructive Surgery, the American Board of Otolaryngology, and the American Board of Hair Restoration Surgery. As a prolific author and speaker, Dr. Epstein has been featured on CNN, BBC, and Fox News, as well as in GQ, Vogue, and the New York Times.
Patients in the Miami area are encouraged to set up an initial consultation by contacting the office at 305.666.1774. For those outside of the area, Dr. Epstein is happy to accept online consultations; instructions for uploading photos can be found on his website. Additionally, Dr. Epstein sees patients on a monthly basis at his New York City location.
Contact:
South Florida Rhinoplasty
6280 Sunset Drive
Suite 509
Miami, Florida 33143
305.666.1774
http://www.southfloridarhinoplasty.com/